Like discussed previously, Blue Roans are pretty healthy dogs. However, like every canine breed out there, some are predisposed to certain ailments. This is mostly due to faulty passed down genetics, external factors, or mutations.
And while most of these health issues are treatable, they are for sure hectic on the pooch' wellbeing as well as one's budget. Therefore, to save yourself from these sudden, immense expenses, it is always wise to invest in dog insurance.
Below I have listed some of the best dog insurance options for Blue Roans in 2023, UK special edition. But before that, here is why dog insurance is a must.
What is Dog Insurance?
Just like their name suggests, Dog insurance is an insurance scheme for our four-legged canine friends. These schemes are purchased by pet owners for their beloved canines, to protect them from any health issues that could hamper the pup's well being and also put immense pressure on their pockets.
While dog insurances were initially meant to cover health-related expenses of the insured dog, nowadays, many insurance providers are offering greater advantages. This includes coverage for regular vaccinations, veterinary check-ups, travel, etc. Therefore, when looking for dog insurance in the UK, you should be extremely careful about the terms and conditions.
How to Choose the Right Dog Insurance in the UK?
Like stated earlier, dog insurances are of various types. They cover different things, have varying conditions and are of many price ranges. So, the best way to finding the right one for you is to:
Point out your and your pooch's requirements

Consult from different insurance providers

Set a budget

Compare their products, quotations and services

Go through their previous customer testimonials

Check for their after-service and emergency facilities

Have a look at their claim redressal efficiency and process
Now coming on to our main topic, here are the best dog insurance options for Blue Roans in 2023 for the UK residents.
Best Dog Insurance Options for Blue Roans 2023[UK]
NOTE- Please note that all the companies mentioned here are the result of my personal research. Hence this list should only be used for informational purposes. I, as an individual, reserve no right to the marketing, purchase, implementation and after services of any of the below mentioned dog insurance companies or schemes.
The best dog insurance options for Blue Roans in the UK include Agria, PetPlan, Animal Friends Pet Insurance, The Kennel Club, ManyPets, Direct Line Pet Insurance, and Waggel.
Agria
Also the oldest pet insurance company, Agria is hands-down the top contender in our list of best dog insurance options. Preferred by leading vets, canine specialists and pet lovers combined, the company has been in operation since 1890.
Known for their amazing insurance benefits, Agria usually offers lifetime insurance plans to pet parents, although in some cases they may also customise according to your plans. Policy holders can access the 24/7 Pet Health Helpline, get insurance cover for their Blue Roans for up to £12500 every year and even get specialist assistance when requested.
The company is also heavily indulged in rescue cases and provides five weeks of free cover to rescued felines and canines. And while this is only limited to rescue centers that work with Agria, this is for sure a wonderful thing to do by a huge conglomerate like Agria.
Pros:
Highly preferred by vets, canine specialists and pet parents worldwide

Offers extensive insurance coverage

24/7 Pet Health Helpline instantly connects with vets and specialists

Offers five weeks free cover for rescued cats and dogs

Covers multiple animals, including dogs, cats, rabbits, and horses

Directly transfers payment to the vet or the insured's account

Highest ever successful pay-outs
Cons:
Only offers lifetime insurance covers with very rare chance of personalised covers

Expensive policy premiums
PetPlan
A rather customizable insurance provider, PetPlan is my next best choice for dog insurance of Blue Roans. They don't have the mandatory term for 'lifetime insurance' of pets and are very lenient towards pet parents and their insured fur buddies.
Same as Agria, this company has also been long involved with charities and philanthropies all around the UK. The company has been working with more than 1200 charities for 40 years and has a fast claim redressal period. 90 percent of cases are heard and addressed within five days which is a decent outcome.
But, the one thing that is a downgrade to this is that the dog insurance won't cover and apply for existing health conditions of your pup. Apart from that, they are pretty well and budget-friendly.
Pros:
Customizable covers and insurance plans

Fast claim redressal process

PetPlan App for easy management of the insurance plan

Covers dogs, cats, rabbit, horses, and even exotic species

40+ years of working experience

Multi-pet discounts

Pet Helpline available
Cons:
Company doesn't cover pre-existing health conditions of the animal
Animal Friends Pet Insurance
The Animal Friends Pet Insurance was initially founded in 1998 as an initiative to raise funds for greater causes like animal welfare and conservation charities. This was done by offering pet parents lucrative insurance covers, which led to higher sales, therefore contributing to greater profits to be shared to charities.
When it comes to their insurance benefits, the company does a decent job at ensuring that all conditions of their clients are being met. Additionally, they provide unlimited video vet consultations, multiple animal coverage and have a variety of insurance programs that pawrents can choose from.
Till now they have donated over £7 million to 650 animal charities and are continuing to do more. So, if you are interested in both securing your pet's future as well as helping needy animals all over the world, the Animal Friend's Pet Insurance is your best choice.
Pros:
Operational since 20 years

Involved in worldwide animal welfare and conservation charities

Free unlimited vet video consultations

Several schemes available for easy and fast coverage

They cover multiple animals

Simple claim process
Cons:
The prices are rising up every year

Comparatively late client claim fulfilment
The Kennel Club
Another one of the major UK dog insurance providers, The Kennel Club is exclusively for UK's pedigree pups. Covering all life stages and breeds of registered, pedigree canines, the company also has specialised insurance covers for dog breeders in and around the UK.
Next coming to its insurance schemes, they too offer only lifetime insurance plans much like Agria. This means that everything from ongoing health conditions as well as future complications will be covered under their protection. On top of that, one of their top policies offers £15,000 worth vet fee coverage which automatically renews every year.
Additional beneficial points include a £25 voucher for annual check us and vaccination as well as a fast and efficient customer care network. But on the downside, these benefits are only limited to pedigree pups, and therefore other pet parents may not find this insurance provider a good dog insurance option.
Pros:
Lifetime pet insurance

Also offers specialised covers for recognised dog breeders

Cover ongoing and future health complications of your pet

Pretty rewarding insurance benefits

£25 voucher available every year for annual check up and vaccinations
Cons:
Only for registered pedigree pups

Insurance premiums are rather pricey
ManyPets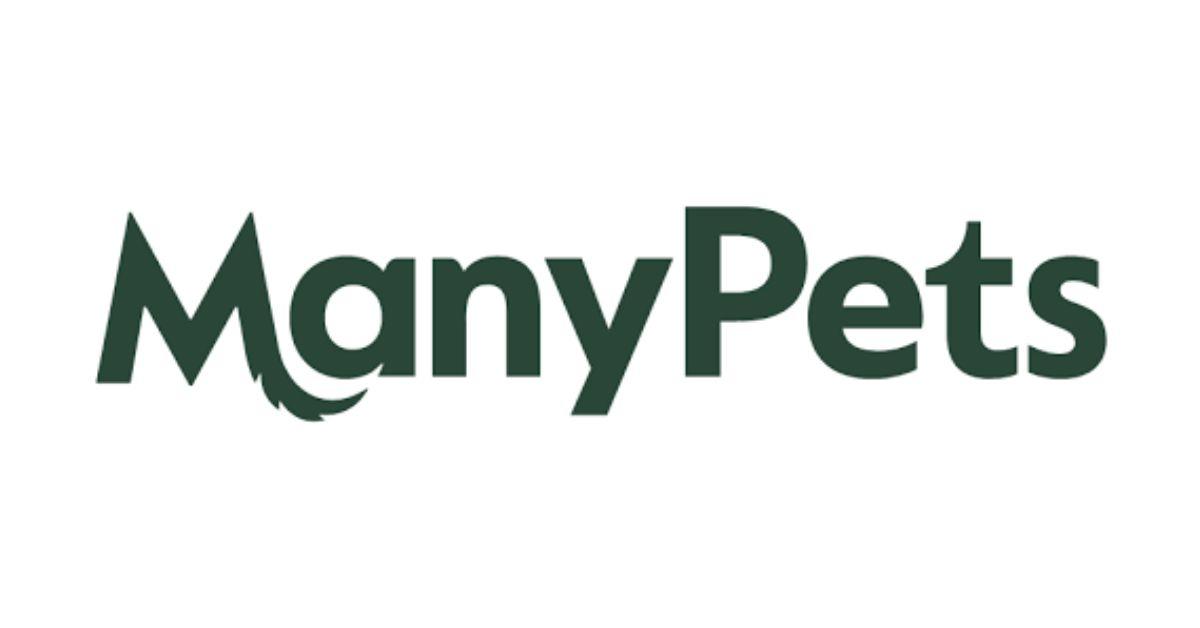 One of the best dog insurance options for Blue roan parents who are running under a budget, ManyPets has a number of deals to choose from. As their name suggests, the company deals with a variety of animals apart from our canine friends.
This dog insurance is best suited for homes with a number of animals, as clients can avail from lower premium payments while simultaneously leveraging from better benefits. Moreover, they have a premium freeze scheme that ensures that the premium never increases if your pets are signed up for lifetime insurances with the company.
Other beneficial features include free vet video calls, coverage for existing health issues, one year free pet sitting with TrustedHouseSitters, and money-back option in case no claim is made.
Pros:
Covers multiple animals at the same time

Has variable life insurance options for dogs

Applies for pre existing conditions

Has money-back option if claims are not made within the time frame

Premium freeze ensures premiums don't increase in case of Fixed for Life policy
Cons:
Website is rather confusing and poorly described

Quite tricky to find information

Older pets are not eligible for 'no-excess' option

Terms and conditions are very confusing
Direct Line Pet Insurance
A well-known car insurance provider, only a few know that the company also has a designated dog insurance option. Direct Line Pet Insurance has two dog insurance options, including the Essential Cover and the Advanced Cover. Both of these covers have variable features that pet parents can leverage from.
Depending upon the covers you choose, the vet fees range between £4000 to £8000 which applies for a differing time limit. Moreover, there is also a facility for multi-pet insurance discounts. If availed, pet parents can register other pets into the existing insurance cover at any time while paying the combined premium at the same date.
However, on the downside, pet parents can only choose from the two available dog insurance options for Blue Roans. This could be hectic for some pawrents as not all Blue roans have the same requirements.
Pros:
Multi-pet discount

24/7 online access available to qualified vets

Pet parents can chat with vets and share photos directly

Discounted medication through Pets Drug Online

Online discount provided to new customers
Cons:
Only two insurance covers are available

Existing health conditions are not covered under the schemes

Covers cannot be customised individually

Typically complicated claim process
Waggel
Finally in our list of the best dog insurance options for Blue roans is Waggel. 'Fuelled by love for pets, tech, and doing things differently', the company is a new name in the pet insurance market.
Unlike any of the names mentioned above, Waggel has only one lifetime insurance policy for its clients, that includes both canines and felines. Interested pawrents can fill up a short questionnaire and choose the desired premium amount in the website to get a quote fitting their Blue roan's needs.
Apart from that, clients can also choose from extra options that can be incorporated into the scheme after paying for it. This is by far the best for parents that want a single lifetime policy for their fur buddies within a small budget.
Pros:
Offers a single lifetime policy

Short questionnaire helps find the perfect cover type

Extra facilities are available

Up to

£10,000 annual coverage for recurring health issues

Simplified claim process
Cons:
Only one lifetime insurance policy type

Doesn't provide coverage for pre-existing conditions

Customizations are not possible
FAQs
Does my Blue Roan really need Dog Insurance?
Every dog needs dog insurance, no matter their pedigree, breed or life stage. Just like human insurance, canine insurance acts as a protective barrier over your dog's health as well as your finances.
Moreover, thanks to the inclusion of annual vet health checkup costs, more pet parents can finally focus on their pooch's health without having to constantly worry about money.
What kind of Dog Insurance is the best?
Apart from covering all your pet's requirements, a good dog insurance must have add-on benefits. This includes faster claim redressal process, easy and 24/7 connection with qualified vets, annual vet checkup coverage as well as discounts for multiple pets.
What should I know before getting dog insurance for my Blue roan?
The list includes:
Insurance for older dogs costs more as compared to young pups

There are various types of dog insurances

Not every dog insurance covers pre-existing health conditions and even of they do there is usually a whole set of terms and conditions

Insurance premium depends upon the facilities availed including the extras

Unless you are going for a lifetime pet policy, most premiums will keep on increasing every year based upon various factors

Most insurance providers usually reimburse the payment done by you after the required evidence is presented

Cheaper insurance schemes have a lot of hidden charges

You may or may not have to pay a deductible amount of the total bill based upon the insurance terms and conditions

Dog insurance for certain breeds is higher than others
Do all Vets accept Dog Insurance?
Depending upon your location and the vet's internal policies, they may or may not accept dog insurance. This means while some may be happy to get only the excess and retrieve the rest amount from your pooch's insurance provider directly, others will ask you to pay up front. Although if you have a pet insurance you can later have the expense reimbursed, minus the deductible value as stated in the papers.
Therefore, it is always better to confirm with your local vet about their policies regarding pet insurance.
Reference:
If you are a dog lover then, Subscribe to our weekly newsletters. No Spams!