Almost all pet parents have at least once or twice wished if their dogs could talk in human language. While this has been made possible in several Hollywood movies like Fluke, Buddies, The Adventures of Milo and Otis, and so much more, the reality is something else. And although canines don't speak human, they do communicate, but just do it differently.
When a canine communicates he/she does so by twitching their ears or positioning their tail in a specific stance. Sometimes these movements can be so subtle that pawrents miss the warning signs, which often leads to distressing situations if the dog is agitated or stressed already. This is why it is highly necessary to understand dog ear positions' meaning and similarly respond to the pup.
What is the importance of understanding Dog Ear Positions' meaning?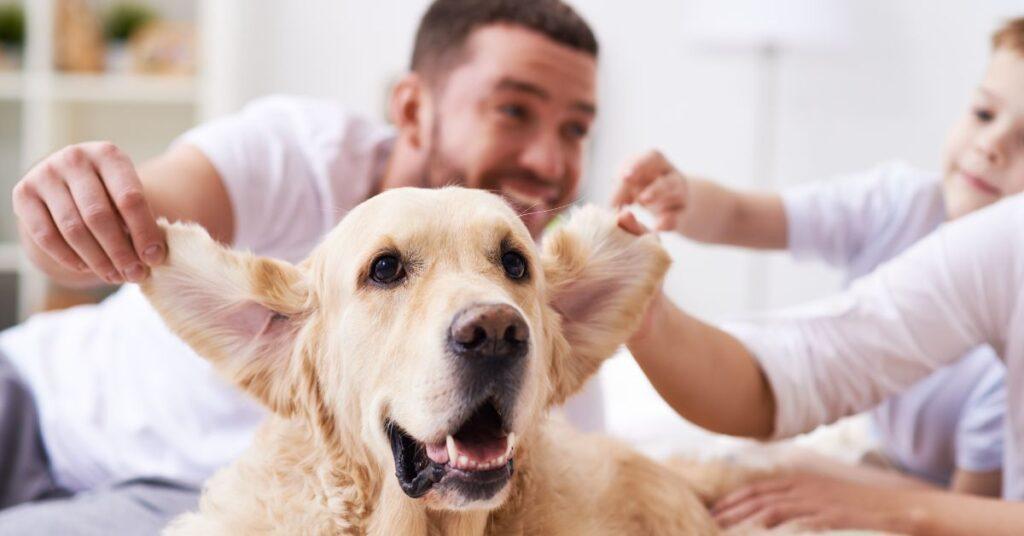 If you have had a canine for long, there must have been multiple instances where their behavior seems downright weird and unlike their normal demeanor. This could be a sudden display of extreme stress coupled with snappiness, or unexplainable fear.
So, while this abrupt change may confuse your wits, if you know how to read their ear movements and the meaning behind them, then detecting the mood changes in your beloved fur baby becomes a much easier task. You can take necessary steps quickly without further stressing the pup
For instance, when a pup feels sick or is injured, they try communicating the same to their parents by moving their ears. Such a pup often has his/her ears pressed back, and may also show other secondary signs of distress, including whining, hiding or a fierce attitude that says 'stay away from me'. Similarly, a pup that is absolutely calm and happy with its surroundings, will often have a relaxed ear position.
Now that we know the importance of understanding dog ear position meaning, here is a detailed chart on the subtle movements and their meaning.
Read More: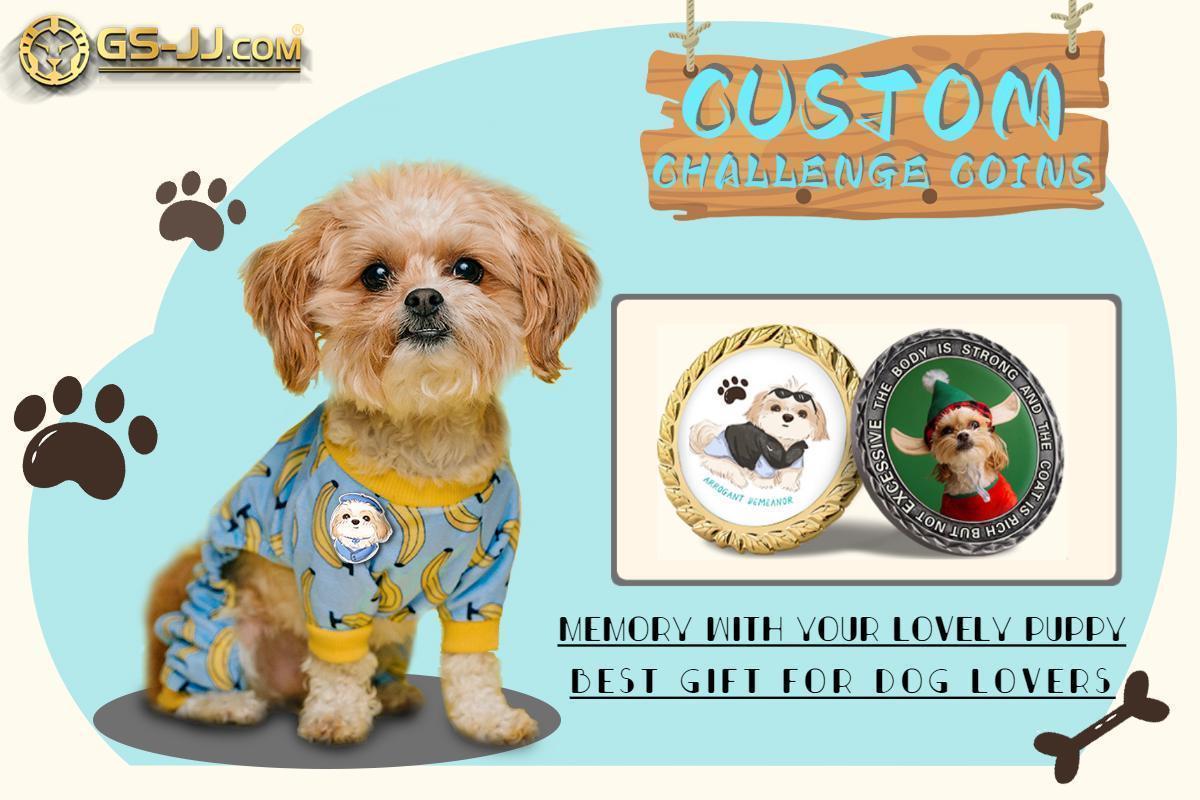 The love of a puppy is a very special thing for many people. Having puppies is not just about having a pet, it is like having a member of the family that we cannot live without. The memories we have with our puppies are many and we would like to preserve them forever as long as possible. Custom coins are one of the best ways to show your love for your puppy and preserve best memories. GS-JJ.com offers a free online design system that can help you turn your ideas and fondest memories into meaningful coins. Order Now
Dog Ear Position Chart
Depending upon the situation they are in, your Fido can exhibit any of these below mentioned ear positionings. This goes the same for all canines, no matter if their ears are naturally perky or flop on both sides.
Neutral Position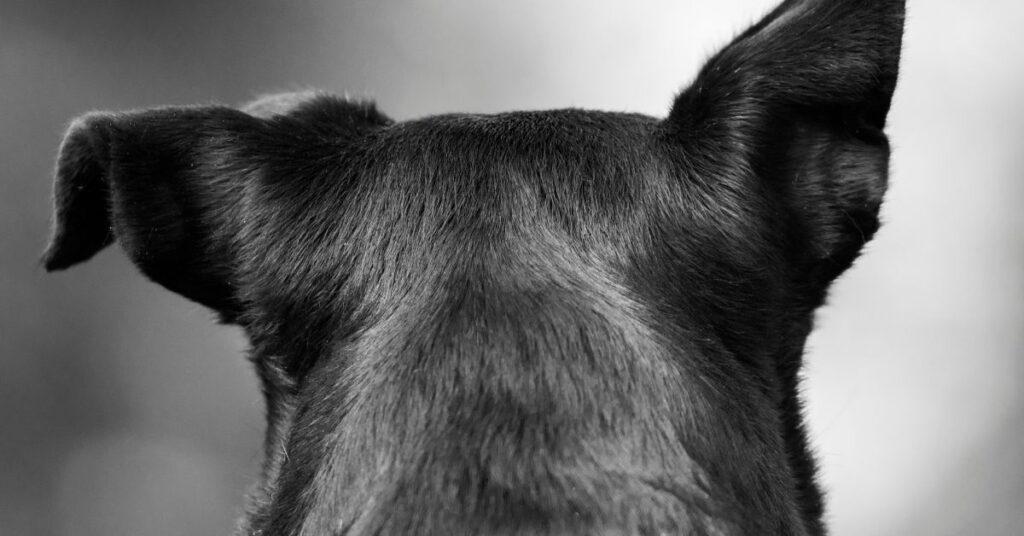 Prior to initiating the study regarding dog ear positions, it is very essential to start with the basics, that is recognizing their neutral ear stance. Without this, you may be reading their communication pattern completely wrong, thereby gaining nothing out of it.
Most dogs have either perky ears or floppy ones. But some may also have semi-perky, or faulty ears (with one erect and the other either partially or fully bent). So, based upon exactly what kind of ears your canine has, try to detect their neutral position first. Only after that you can proceed to reading the subtle changes perfectly.
Usually, a neutral position is when the dog's ears are neither tensed, nor showing forward or laid back. This means the pup is chill with its surroundings and is in a relaxed mood. Such a stance is usually seen when they are sound asleep, although sometimes it may also be when they are awake and besides their favorite people.
Ears facing forward
Generally when listening to strange noises or on a walk outside, a canine has his/her ears perked forwards. Doing so helps them better catch on to the various sounds and therefore easily study their environment.
Additionally, most woofers will also align their ears in a forward direction if meeting another dog or animal. This shows they are in an attentive or alert mode and ready to take action, if the situation demands so.
Even though, ears facing forward is a common reaction to new things, pawrents will be required to be highly attentive. This is because, in case the dog persists the situation to be threatening, they could show sudden subtle ear movements, which later means trouble for both you and your fur buddy.
Ears pulled back/Pricked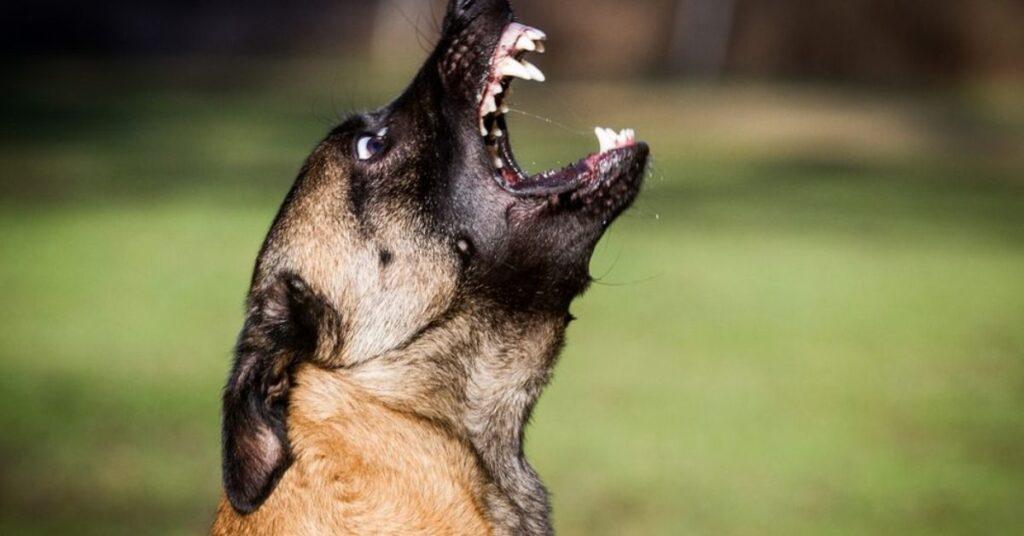 A canine's way of saying, 'Don't mess with me', ears that are pulled back or pricked are a force not to be reckoned with. One of the first signs that a dog is getting really angry, when they have got this position, it is better to back out and not further infuriate the dog.
Generally referred to as a sign of stress, this is followed by many secondary stress signs, like a stiff/tensed body, lowered tail, lip licking, yawning, baring teeth or repeated attempts to hide. The symptoms vary from dog to dog, based upon their personalities, although when provoked more, even a cowering dog can attack for self-defense.
Dropped back ears
Mostly seen in friendly breeds, like Labradors, Golden Retrievers, and such, dropped back ears is a sign of friendliness. When the pup's ears are dropped back, this usually means that the woofer is no threat and can be petted without the risk of losing a few fingers.
However, this ear position is also tricky. Often confused with pulled back ears, you will need to carefully read the secondary signs before approaching the said canine. Many times, a confused pup may also have ears dropped upon seeing a stranger, but if they show no other friendly signs like a wagging tail, then it is not wise to approach further.
In such cases, it is better to stand still without making any sudden movements, as it may scare the pooch resulting in attack. Let the woofer come to you in his/her own accord or back out when they want to.
Flattened Ears
Another commonly found ear position in dogs, flattened ears suggest that the dog is expressing guilt. Unlike what many think, pups are intelligent creatures and they do notice changes in your body language. So, if they have recently done something wrong and you are giving them a death stare or a good scolding, then the flattened ears is a sign that they are guilty.
A submissive stance, the dog will also try to stealthily come closer to you. They will tuck their tails, cower their body, lie down and expose their tummy, or do other sorts of silly things just to make you happy again. This usually ends up with pets as not giving in to their silly facade is usually impossible.
But, flattened ears also means that the dog is sad or depressed. If you see the pooch whining or sitting quietly, alienated from others, then he/she might be feeling alone and therefore upset. Make time for the canine, take them out on a long walk or have them checked by an experienced veterinarian, in case the situation seems unexplainable and lasting longer. The same could be pre-signs of a medical condition and hence extreme caution is a must.
Ears changing positions rapidly
Now this is something that can have multiple meanings. From probable confusing situations to a canine that is trying to understand what you are saying, decoding this particular dog ear position meaning is really hard.
This is because the dog may show all the above mentioned ear stances, or keep on going back and forth between two or three ear positions. The most common ones include a forward faced pricked ear, followed by a quick laid back position. The dog himself is not able to understand the situation, and hence there is a highly likely chance that you may not either.
Therefore, if your dog seems to be showing multiple ear movements, then it is better to keep a mindful eye on the pup. You never know when they can spring into action or try to run away from the source of confusion, risking both your and the pup's safety.
So we learnt:
| | |
| --- | --- |
| DOG EAR POSITION | MEANING |
| Neutral Position | Calm, Chilled |
| Ears Facing Forwards | Alert and Ready to take action, Trying to hear better |
| Ears Pulled Back/Pricked | Threatening sign |
| Dropped Back Ears | Friendly sign, Dog might be confused |
| Flattened Ears | Dog is sad, disappointed or feels guilty |
| Ears Changing Positions Rapidly | Dog is confused, Extreme caution is a must |
Conclusion
A wise man once said,
'A dog only communicates to individuals who listen.'
So, apart from showering them with lovies, treats and recreational toys, a pet parent should also try to indulge in understanding the way their pooch communicates. Doing this simple thing can go lengths in further intensifying the bond between the pet and the parent and is also quite essential in predicting your little Fido's behavior and next moves.
Thus, next time you see your canine making subtle ear movements, make sure to make a mind note and further read their advancements. You can also add in the details how their body, face, and tail reacts to the situation so that you get a clear idea on what to expect.
Reference:
If you are a dog lover then, Subscribe to our weekly newsletters. No Spams!