Almost everyday we come across hundreds of videos where pups are always nibbling on something. From grass, socks, furniture, to even small pebbles, pups find fun in chomping down everything that their gaze falls upon. But this seemingly cute habit is never good when done extremely. So, what should you do in such cases???
Dogs may eat pebbles when bored, anxious/stressed or are super curious about the piece. Typically prevalent amongst pups, this habit may also have other serious underlying reasons including: malnutrition, parasites, anemia, diabetes, vitamin deficiencies, etc. Thus, based upon the pooch's weird habit, its initial occurrence and frequency, you will be required to follow through necessary measures, so as to prevent any serious impacts on their health.
To know more, keep on reading until the end.
Why do Dogs eat Pebbles?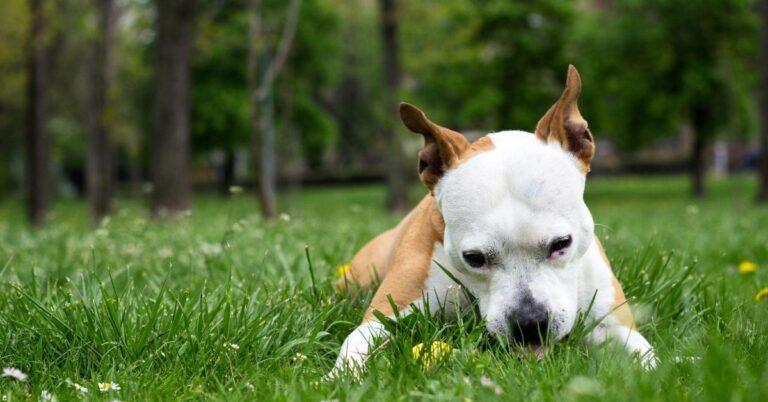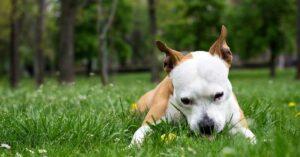 As described above, pebble or dirt eating in canines can be linked to many causes. To understand this better, we have categorized the reasons into three main categories, including medical, behavioral and psychological aspects.
Medical causes:
Malnutrition
When a pooch is running low on nutrition, they will automatically start looking for anything that seems like a food. As most pebbles are colorful and have a unique earth smell, they may confuse it as a food item and hence try biting them off.
This is a rather common occurrence. So, even if a pup may seem to be healthy outside, they still might be suffering from nutritional deficiency, causing them to subconsciously look out for other food sources, giving rise to this weird habit.
Vitamin Deficiencies
Another usual cause concluded by veterinarians for such bizarre behaviors include vitamin deficiencies. Much like malnutrition, vitamin deficiencies are related to degrading health and a poor diet, therefore correcting your pooch's current diet can be quite advantageous for the cause.
However, if the cause is related to other health anomalies including diarrhea, constipation, or certain types of cancer, then seeking a professional's help is a definite. Without it, no matter whatever you might do, the results will be temporary and irrelevant.
Diabetes
A serious medical condition, if the pup has been diagnosed with diabetes, then also you may witness various abnormal day-to-day behaviors. The increased sugar in their bodies causes them to consume increased amounts of water, leading to frequent urination or may leave them always hungry.
This in turn induces the pup to always be on the lookout for food, and hence chomp down on any rock, dirt or pebbles they may find in the yard. The above said habit is a variable factor and can differ from one canine to another.
Anemia
Mostly due to iron-deficiency anemia, a pup starts exhibiting weird infatuation towards dirt and rocks. In this deficiency, the animal's blood runs low on iron and therefore naturally gravitates towards mineral-based things like small rocks or pebbles.
This is a rather fatal form of health issue and happens when the body is continuously losing blood. Some of the causes include immense blood loss after a major surgery, an oozing injury, or a slow bleeding tumor. No matter whatever the cause might be, such issues will definitely need a professional's attention, and that too within the right time.
Once followed up properly, the pup will eventually lose interest in digging through your lawn or biting hard down on every piece of pebble he finds.
Parasites
Many times, internal or external parasites are also the leading cause behind such weird behaviors. Given the constant itchiness and irritation, the pup may grow frustrated or suffer from nutritional and vitamin deficiencies, leading to aforesaid instances.
So, in case you suspect ticks, fleas, mites, or internal parasites to be the cause, a vet consultation is what's best advised.
Psychological issues:
Anxiety and Stress
Much like medical conditions, there are various factors that can affect a pooch's psyche, forcing them to behave strangely. This includes fear, sudden change in the environment, physical or verbal punishment, etc. And while these may not be visible in the initial phases, anxiety and stress are known to be slow banes.
Thus, when a pooch is outright stressed or anxious, he/she will look for relaxing actions. And for most of them, gnawing a rock or other hard to break dirt seems to do the job. However, apart from these, there are several other signs and symptoms that could refer to their troubled psychological condition.
Confusion
A rather odd cause, ain't it??? But according to numerous reports, sudden confusion is also a medical condition that could arise due to medication side-effects, old age or due to serious neural conditions, such as Pica
Pica in dogs is a health issue that has both medical and psychological aspects to it. During this phase, a pup's senses do not work perfectly in sync causing them to have delusions, exhibit unco-ordinated body movements and other strange behaviors, including pebble eating. These bizarre actions may continue for a short time or for longer periods, depending upon the severity of the issue, and hence getting a professional's opinion is highly advised.
Behavioral problems
Teething
A dreadful phase that is feared by almost all pet parents, teething brings about immense pain and incessant itching in small pups. And even though it lasts only for a few months, puppies tend to mouth and bite a lot during this time.
A puppy going through teething puts anything and everything into its mouth, trying to gnaw at the thing in a bid to get some relief from his/her throbbing gums. This is usually uncomfortable for the canines and hence if you see other extreme discomfort signs, a vet consultation will be required. Some of these signs may include whining, bloody gums, a feverish body, loss of appetite, etc.
Boredom or Attention Seeking
Another leading cause of pebble or rock eating, a bored woofer can be highly destructive. If not allowed to physically or mentally stimulate properly, a canine is bound to indulge in destructive activities, like digging yard, chewing furniture, chomping down dirt, etc.
So, if your dog tends to behave weirdly everytime they are left alone for long hours, then you will need to make amendments to their exercising schedule. From taking your canine on long walks to participating in various sports, there are several ways to spend their pent up energy and ensure they behave their absolute best when left alone the next time.
Sometimes, dogs may also do such actions in order to grab your attention. Given their high intelligence level, a pup will knowingly be naughty so that they can get you running behind them. Although this all may be entertaining for a while, proper measures are a must before they get habituated with the wrong things.
How do you stop a dog from eating pebbles?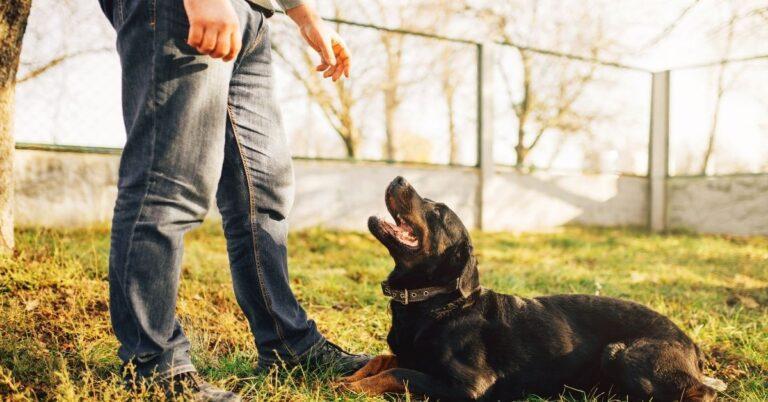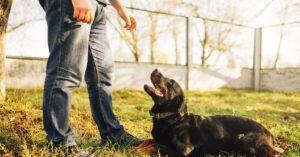 Positive reinforcement training is the absolute best answer for pet parents with troubled puppies, given that the causes are nothing medical-related. For instance, if your pup is biting a pebble or digging for small rocks and dirt, you can start by distracting their focus.
Command your pooch to 'Sit/Lay Down'. You can also hold treats in your hand to make their response more receivable.

Once their focus is on you move to another spot with lesser exposed ground. Let the pup follow you closely. Reward good behavior with their favorite treats or toys.

Repeat the sequence as many times as possible. Soon enough the pup will understand the task at hand and hence refrain from continuing the wrong behavior.
NOTE- In case the pup seems to undermine your commands, wait for a bit before repeating the verbal cues again. Continually asking them to 'Sit/Lay down' won't work and may make the pup even more stubborn. Similarly, as a responsible pet parent you will also be required to maintain proper sync in the timing of praises and rewarding the pup.
Additionally, you can also try fitting a muzzle onto the pupper's snout, if they don't seem to respond well to positive reinforcement training procedures. Muzzle training is best for dogs who won't behave on walks, until further help arrives.
If you are a dog lover then, Subscribe to our weekly newsletters. No Spams!