Hello and welcome everyone…. Today in this new topic at spanieldogs.com we will discuss the various kinds of dog allergy test kits available in the market. This guide will also feature a detailed comparison, listing of the best canine allergy kits and other frequently asked questions. So let's start.
Some of the best dog allergy test kits for Spaniels include: 5Strands Pet Health Test (Overall), 5Strands Pet Food and Environment Intolerance Test, UCARI Pet Sensitivity & Intolerance Test Kit, Canine Allergy Test My Pet, and the Nutriscan at-Home Pet Food Intolerance and Sensitivity Test. All of these testing kits are equipped with advanced features and are very easy to use. Similarly they are also available in both online and offline stores, making them highly essential for your Spaniel's health.
But are dog allergy test kits really necessary or just a marketing gimmick??? Let's read more to unveil the truth behind this.
Why use dog allergy test kits? How do they work?
Just like humans, every Spaniel is born with a particular set of allergies. Starting from food to contact dermatitis allergic conditions, your pup's condition may either be severe or conveniently mild. But, no matter how minute they may initially seem, understanding your dog's weakness beforehand is always a better option. This will greatly improve their lifestyle and also simultaneously reduce huge expenses on vet bills.
Now coming on to their working process, canine allergy kits typically work by four methods, including saliva test, skin test, hair, and blood test. Out of these four tests, however, at home-kits are only capable of providing results via saliva and hair tests. These are comparatively painless, quicker and provide results within a few weeks. For others, you will have to visit a vet's office and have your pooch tested for possible allergies.
Top Dog Allergy Kits for Spaniels in 2022
5Strands Pet Health Test (Overall)
Probably the most advanced canine allergy testing kit to have existed, this particular version of the 5Strands Pet Health Test comes loaded with four different types of tests. So, at the comfort of your home you can test for your pet's intolerances related to food, environmental conditions, nutrition as well as allergies emerging due to contact with specific metals and minerals.
This is a hair based allergy test kit for dogs. Therefore, for a perfect analysis you will have to collect at least 10-15 strands of your Spaniel's hair before mailing them to the designated address. The kit uses bioresonance technology for a complete, easy-to-understand analysis which is usually sent back to the user within a span of one or two weeks at max.
The strands are tested with more than 460+ items to find the triggering factor. And while this may seem to be huge, it is essential to remember that these results will still require a vet's consultation and possibly a thorough blood or skin test to reach the final decision.
Pros:
Suitable for both canines and felines

Supports multiple intolerance testing factors

Tests done through bioresonance testing

Quick result delivery time

After-consultation facilities
Cons:
5Strands Pet Food and Environmental Intolerance Test
Another highly veterinarian preferred canine allergy test kit, the 5Strands Pet Food and Environmental Intolerance Test is a cheaper substitute of the above-mentioned version. The company has made this product with a lot less testing items (around 380), mostly consisting of food and environmental agents, but just like the previous one is highly efficient in finding intolerances.
As the name suggests, this allergy kit also works by hair-based bioresonance technology. When you send a few strands of your Spaniel's hair, the company tests it for the presence of the problematic factors and then sends a detailed report about the same. From this you can then proceed ahead by consulting with a vet and start case-related medications, if necessary.
The test results generally arrive within 75-7 days of successful sample acceptance which is not bad given the overall seamless procedure.
Pros:
380 food and environmental factors testing

Faster processing and result screening

Finds accurate intolerances

Results delivered through mobile app or mail
Cons:
Does Not contain testing agents for nutrients, metals and minerals
UCARI Pet Sensitivity & Intolerance Test Kit
Coming in the third position is the UCARI Pet Sensitivity & Intolerance Test Kit. This particular intolerance tester works for 350+ food, 100+pet care ingredients, 300+ environmental agents and 400+ nutritional items. So, with half the price of the 5Strands allergy testing kits, you can have a detailed analysis within a few days about your pooch's susceptibility on your doorstep.
Similarly, the company also uses bioresonance technology to determine lab results and hence the Spaniel doesn't have to actually consume or get in contact with different items for a successful intolerance identification.
But, when it comes to comparing between the testing kits, no wonder the expensive ones from the 5Strands score much better and efficiently than UCARI's testing palette.
Pros:
Easy-to-use and painless procedure

Online results

Cheaper price
Cons:
Response team needs to be quicker

May miss out a few intolerances due to restricted items testing
Canine Allergy Test My Pet
The Canine Allergy Test My Pet is a hair-based intolerance tester which comes equipped with 143 items. When supplied with your Spaniel's hair, the company tests the strands for the presence of related proteins that might be causing the reactions. Once done the comprehensive results are then sent out via online channels, including mail for a more seamless experience.
Unlike the above three, this kit however supports intolerance testing only for a few chemicals, food and environmental factors. Thus, if your Spaniel doesn't exhibit severe allergic reactions, then investing in this kit could prove to be an affordable and effective option.
Pros:
Painless intolerance testing

Fur test for 143 items

Works for all ages
Cons:
Cheaper parts

Doesn't cover a wide variety of problematic items
at-Home Pet Food Intolerance and Sensitivity Test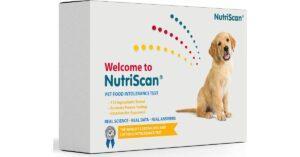 Finally, the at-Home Pet Food Intolerance and Sensitivity Test is the last but the most expensive allergy testing kit amongst these choices. And this is all thanks to the form of testing it allows. The saliva testing kit is specially manufactured to test and recognize intolerances against 56 foods and 112 ingredients altogether.
To make sample collection easier, the kit also comes with a small animal saliva collection device, plastic compression tube, and an eppendorf tube. Pet parents can go through the instruction manual to ensure a quick sample extraction and proper packaging before sending it back to the designated address.
Moreover, the company claims to be using robotic automation for measuring the presence of antibodies and their reactions with certain components. Therefore when it comes to finding only food intolerances in your Spaniel pup, the Nutriscan at-Home pet food intolerance and sensitivity kit is a premium choice.
Pros:
Intolerance testing done for an extensive variety of foods

Veterinarian approved manufacturing

International patent

Helps track obesity and other diet problems
Cons:
Pricey

Only designed for food intolerance tests
NOTE- These are a few canine intolerance testing kits that we have collected after extensive research of their features, price, and other additional facilities from online platforms. Don't forget to consult with your vet before purchasing one of these. We won't be deemed responsible for any mismanagement or issues in the delivery.
What should I expect from Dog Allergy Tests?
First of all, pet owners need to understand the basic difference between a dog allergy test and the features of these hair and saliva based at-home kits.
Typically designed to detect the presence of non-IgE (Immunoglobulin E) particles only, these canine allergy test kits unfortunately are not a full-proof solution for understanding your pooch's weakness to allergies. They are simply aids to track such intolerances beforehand and follow proper solutions or diet regimes.
So, when you send a hair or saliva sample, you will be getting a record on your Spaniel's:
Food intolerance and sensitivities

Environmental and airborne allergies

Sensitivity to certain minerals or metals

Nutritional problems, etc.
The above-stated results depend upon the testing capabilities of the testing kit and therefore results may vary from one to another.
Buyer's Guide for Dog Allergy Test Kits
So, you are thinking of investing in one of these kits??? Well, that's good, but before that make sure to follow through these steps to ensure you are opting for the right product.
Kit Type
Although at-home testing kits arrive in two types, that is hair-based and saliva-based tests, their result delivery time and comprehension differs from one another. With hair tests being the fastest, saliva-based kits however prove to be more accurate and efficient.
Result delivery time
The next most essential thing to remember when shopping for a canine allergy test kit for your Spaniel is to check for the result delivery time. With the rising competition, many companies have swiftened the whole process of sending test results to their clients, ranging from a mere 48 hours to a span of 5-7 days in some. So, based upon how fast you need the results, going through the product specifications for the same is a must.
Testing Features
Not every allergy kit bears the same features. Some offer a wide variety of items for testing like the 5Strands Pet Health Test, while at the same time others are designed to serve only one purpose as the at-Home Pet Food Intolerance and Sensitivity Test (Nutriscan).
Therefore based upon what features you would like to have your pooch tested against, comparing various products before purchasing is a better option.
Reviews
Now if you really want to have a genuine product nothing beats scrolling through the product's customer reviews. Unlike what's represented in the marketing lines, reading through these real life experiences can give you a detailed notion on what to expect and what to avoid.
Price
Finally, price is the last essential point to consider when opting for a dog allergy test kit. Given their functionalities, each of these kits cost more than a hundred bucks and hence estimating your budget beforehand can help you make the right choice.
Always remember it is not the expensive one that is better, but the one that fits right into your requirements without costing you irrelevantly.
How to know if my dog is allergic or not?
The signs and symptoms include:
Excessive sneezing

Scratching from head to toe

Itchy, red, moist, scaly, or oily bumps on skin

Runny, red eyes

Constant licking and nipping

Hair loss

Ear and eye discharge

Vomiting or severe coughing

Diarrhea

Increased susceptibility to bacterial or yeast infections
All of these conditions can rapidly grow to more severe circumstances and hence instant care and hospitalization is highly critical. Once at the clinic the vet will administer calming medications before carefully working out through the issue and giving you a detailed analysis of what caused the reaction.
Afterwards a blood or skin sampling may also be done for further studies and clarification.
So, this was all about dog allergy test kits for Spaniels and their benefits in the real world. For more topics like these, don't forget to subscribe to us today!!!
If you are a dog lover then, Subscribe to our weekly newsletters. No Spams!