Heartworm prevention and treatment has always been a hot topic amongst pet parents all over the world. With the overwhelming associated risks to the canine's health, more and more pawrents are getting themselves known to the pros and cons of heartworm treatment.
And even though the treatment is really effective, prevention through Heartgard and similar drugs is a much better choice. These drugs are specially made to eliminate any risks of heartworm infestations, although there are a number of factors that are worth recognising before starting with the administration. Below we will be covering these aspects in detail, so stay tuned until the end.
What is Heartgard for Dogs?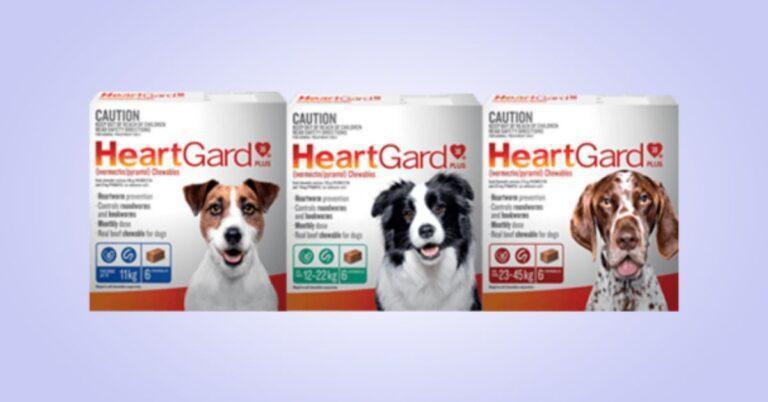 Like discussed above, Heartgard is a chewable heartworm preventive, researched and manufactured by the Boehringer Ingelheim Animal Health USA Inc. This medication comes filled with ivermectin, an antiparasitic formula that is super popular for its amazing protection against all kinds of parasites and has been in use for many years now.
The manufacturer also produces Heartgard plus, the successor of Heartgard which serves the same purpose but with an additional layer of protection. In this drug, ivermectin is coupled with pyrantel, an anthelmintic that successfully eradicates hookworms as well as roundworms from the canine's body when ingested.
Both these drugs are highly powerful and efficient in preventing heartworm infestation and therefore are required to be used carefully. Without a vet's consultation, administering the drug can have considerable side effects that may or may not be temporary. Hence, caution is advised.
So, Can I give my Dog a Lower Dose of Heartgard?
No pawrent should ever administer a lower dose of heartgard or go for higher dosage hoping for the drug to react quickly. This medicine arrives with a potent composition and thus should be administered in the required dose only. Ignoring this can leave detrimental effects on the doggo further worsening their health.
Just like us humans, medicines should only be offered after a thorough and careful analysis of the pet. This includes noting their breed, size, age, weight, medical histories and existing health conditions. All of these factors combined play a major role in decoding how much of the drug will be safe for the woofer.
So, if I administer less than the required amount of Heartgard or Heartgard Plus to my pup, I will be doing more bad to his health than expected. Either there won't be any desirable effects or worse the parasites may get immune to the drug components, thereby requiring higher dosage during the next treatment session.
What are the side effects of offering a lower dose of Heartgard to my dog?
A few notable side effects of having your dog consume a lower dose of Heartgard includes:
Reduced efficiency against heartworm prevention
There is a reason why every tablet comes in a specific shape, and size. By lowering the dose of the heartworm preventive, you are typically cutting down any desirable effects that may have occurred within their body. The amount administered may not match the optimal frequencies required for the drug to act as a preventive, leading to a worthless investment.
No or very slight effect on the canine's health
Another problem with offering a lower dose of heartgard is that there could be either no or very small changes to their body functions. A heartworm preventive needs to be consumed carefully and preferably as a whole to let its components do the work they are best known for. Without this there won't be any desirable changes and eventually the level of protection may also diminish against the nasty parasites.
Risk of the worms getting immune to the components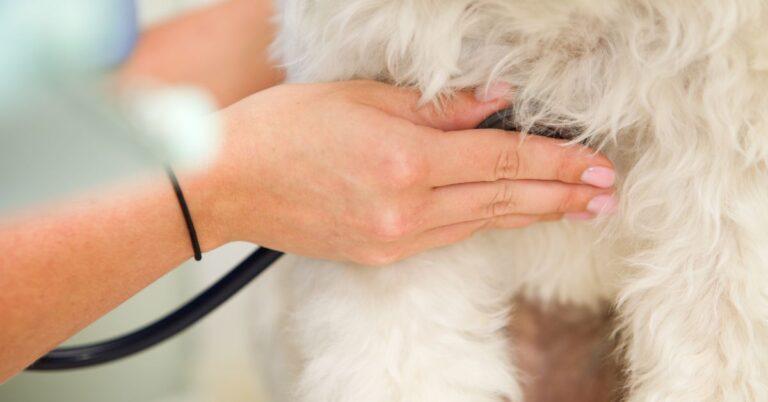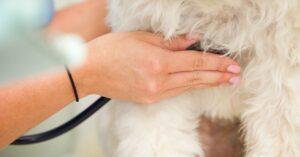 Finally, the worst of all reasons as to why reducing the amount of heartgard is never advised is because the worms may get resistant to the formula. When constantly introduced to smaller amounts of ivermectin, the parasites will soon start evolving into more fatal versions of themselves as time goes. This in turn will force the canine's body to require higher amounts of ivermectin when trying to fight against the evolving worms, leading to a detrimental effect on the doggo.
Can I give my dog a higher dose of Heartgard?
First of all, no pet parent should ever try experimenting with canine medications. Almost all drugs arrive with powerful compositions, and therefore a strict followance of the vet's directions is a must if you don't want your pet to suffer from the negative effects of your choice.
But if you have accidentally given your dog a higher dose of Heartgard once or twice, then fortunately enough there isn't much to be worried about. Consisting of ivermectin (Heartgard) and ivermectin with pyrantel (Heartgard Plus), both the medications have relatively broad margins of safety and hence don't exhibit overdose side-effects, given that the dog isn't allergic to the medication.
This however in no way means overdosing a dog's heartworm preventive medications is a better choice.
What is the proper dosage of Heartgard in dogs?
NOTE- The below mentioned table is for informational purposes only. All pet parents need to consult with their canine's vet before administering the heartworm preventive.
| | | | |
| --- | --- | --- | --- |
| Dog Weight | No. of Tablets | Ivermectin Content per Tablet | Colour Coding |
| Up to 25 lbs | 1 | 68 mcg | Blue |
| From 26-50 lbs | 1  | 136 mcg | Green |
| From 51-100 lbs | 1 | 272 mcg | Brown |
This chart is for healthy dogs that fall under the weight category as mentioned above and exhibit no allergic reactions or negative effects to the medication. For dogs that are already suffering through other health conditions, undergoing or have recently undergone professional treatments or belong to a fairly sensitive age group, a professional needs to certify the medications' usage before administration.
Are there any possible side effects of Heartgard in dogs?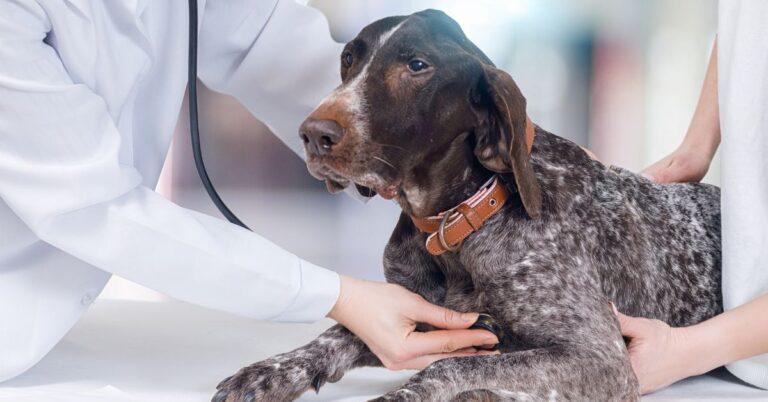 The possible side-effects include:
Allergic reactions

Skin rashes, irritations, or bumps

Vomiting

Diarrhoea

Lethargy

Disorientation

Nausea

Excessive drooling or panting

Loss of appetite

Weight loss, etc.
If any such conditions are noticed, immediately stop the usage and report it to a vet. This is because even though both the drugs have a broad range of safety, some dogs may be allergic to a few of its components, requiring other safer alternatives to provide complete protection from the nasty heartworms.
You may also like:
Can my Dog Jump on the Couch after Heartworm Treatment?
If you are a dog lover then, Subscribe to our weekly newsletters. No Spams!