Ever wondered why veterinarians strictly advise pet parents to not indulge in thrilling activities with their canines after a heartworm treatment???
NO!!!
Well, there is nothing to be worried about as you have arrived at the right place. But before we dive into the reasonings, let's first uncover gore details regarding these nasty little bugs.
What is Heartworm in Dogs?
Like the term suggests, 'Heartworm' is a medical emergency in dogs where Dirofilaria immitis, a parasitic worm infects several major internal organs. The bug is transferred through infected mosquitoes in the form of larvae, after which they gradually mature, breed and spread throughout the canine's body.
The medical condition is named so because of the fact that the parasite spends most of its time within the affected dog's heart. Later when it matures, the worm progresses to other internal organs including lungs, blood capillaries, veins, etc. There they feed upon healthy cells, gradually causing severe organ damage, as well as heart failure and lung diseases.
Given this point, heartworm is recognised as one of the most fatal health issues in canines all over the world. The situation is particularly severe in the United States, Atlantic and Gulf coasts as well as alongside the Mississippi river. There are many reasons as to why heartworm cases are more prevalent in these areas, although climate is one of the leading answers.
How is Heartworm in Dogs Treated?
Now coming on to the heartworm treatment, several powerful medications are used for the speedy recovery of the affected canines. This includes drugs such as Immiticide, Diroban, Imidacloprid, and Moxidectin (names may vary based upon the regions). All these drugs are FDA-approved and are used for treating or to prevent further worsening of the health condition.
Depending upon the severity, the drugs prescribed by the vet could either be topical, oral or injections, however they mostly work on the same principle that is to eliminate or prohibit the growth of these parasites. So with proper and regular usage, the intensity of heartworm infestation gradually decreases, offering the pup much needed relief.
The total duration of heartworm treatment in dogs can range from a few weeks to even months. And even though a fair amount of cases see positive signs, the amount of powerful substances injected into their bodies do leave an impact on their tiny bodies. This is usually the reason why vets strictly advise not to let the treated dogs become excited, or start jumping on the couch just after heartworm treatment.
Why can't my dog jump on the couch after heartworm treatment?
The simple answer to this question is because their tiny bodies are already exhausted and hence may not deal with the proper elimination of the dead and decomposing parasites.
Like discussed previously, heartworm recovery drugs act by destroying and inhibiting the worm's life cycle. That means after a certain amount of drug administration, the worms inside the dog's body will start dying as soon as their bodies come in contact with the potent composition of the medications.
These corpses then start decomposing which is a lengthy process and usually lasts about 8-10 weeks after the heartworm treatment. This phase is termed as one of the most crucial after-care phases and therefore to prevent further pressure on the dog's body, intense physical activities are strictly prohibited. Ignoring this can and will lead to sudden and fatal pulmonary embolism in the dog, requiring further complicated extensive care.
What activities are prohibited after a heartworm treatment in dogs?
The list includes:
Running, including light strolls

Long walks

Jumping

Playing fetch or other exciting games

Indulging in physical activities with other dogs

Going on hikes

Climbing stairs or other inclined places, etc
Basically, in short anything that may cause a sudden increase in the canine's heart rate or breathing frequency needs to be avoided completely. This is to be followed for at least a span of 5 months or as directed by your pupper's veterinarian.
Are there any other precautionary measures to be followed after heartworm treatment?
It is of utmost importance for pet parents to properly recognise the fatal effects of heartworm. Many times pawrents forget that these parasites can easily transfer from canines to a human body, therefore following these below mentioned precautionary measures is a must.
Limit Physical Activity
No matter how many times I mention it here, there is no way to stress enough the importance of limiting your canine's physical activities after heartworm treatment. This is because even the slightest of jumps and excited movements can raise their breathing and heart rate, exposing them to the risks of pulmonary embolism. Therefore ensuring a calm and composed environment for your canine to rest in is highly necessary.
Limiting their movements
Another precautionary measure to follow after a successful heartworm treatment is to limit your pup's movements. The treated pup should not be allowed to come in contact with small kids, the elderly or sick individuals and animals within home. In short, if your dog has been recently treated with heartworm medications, they are needed to be kept within a secluded area.
This is because after the heartworm treatment the dog's body starts ejecting the dead worms through any way possible. Starting from finding dead parasites in their faecal matter to detecting small particles when they cough, a high risk of contamination runs when the dog is going through the recovery phase. Hence to avoid any further mishaps, restricting your pup's movement until a certain point of time is a better option.
Use a Stroller for Walks
Just like us, recovering pets need access to fresh air every now and then to feel alright and also to finish their nature's call. But given the risks it is not advised to let your pups have walks. So, as a substitute pet parents can use a stroller or a wagon specially made to carry around canines.
These portable walkers make it an easy affair to carry pups recovering from heartworm treatment without disturbing their heart rate or breathing, and thus are considered a safe bet. They can also be used both within and outside home settings, making them the perfect carriage on wheels.
Have them stay in stable, dry environment
Temperature also plays a major factor in the overall recovery of a canine that has recently gone through a heartworm treatment session. Most often a dry, stable environment is best suited for their little bodies as it doesn't further force their system.
But make sure that the temperature is not too hot or cold. Extreme drop or hike in the temperature can cause their bodies to go into overdrive, thereby elevating their heart rate and blood pressure. Moreover, offering them access to clean fresh water is a responsibility that no pawrent should ever shy away from.
Follow through Heartworm Prevention Medications Regularly
Finally, even though your canine is now okay and recovering from the deadly disease, to prevent future mishaps following through heartworm prevention medications will be absolutely necessary. Generally depending upon the drug type, heartworm prevention medications are either administered on a monthly, quarterly or an annual basis.
Doing so will prevent recurrence of these nasty bugs and also aid keep the pupper healthy and happy.
FAQs
Here are a few Frequently asked questions regarding taking care of dogs after heartworm diagnosis and treatment.
How long will it take for my dog to be completely healthy?
The answer will vary based upon the pooch's breed, weight, medical condition and recovery speed. On an average a canine that has undergone heartworm treatment bounces back to normal health within a span of 5 months. Although certain exceptions are also possible where the dog might get completely healthy within a much lesser time or require a few months more.
Therefore, to ensure you are not pressuring your canine, following through the vet's advice is highly essential. Also don't forget to get them thoroughly checked at the vet's clinic for any probable side-effects or recurrences.
Does my dog need to be crated after the treatment?
To offer them a full recovery, quarantine is the best possible choice. This will allow the pup to have enough time to stay calm and rest as much as needed. However, if the pup doesn't seem to be calming down, then crates will be needed.
Can my dog have nutritional supplements during the recovery phase?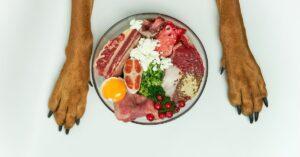 As a responsible pet parent, always seek your vet's consultation before continuing with their supplements or introducing any treats. We as commoners don't know which component might react to the drug's composition, and hence supplements or treats should be discontinued unless green-flagged by a professional for administration after heartworm treatment.
In this blog, I tried covering everything there is to know about dogs and their after-care steps following a heartworm diagnosis and treatment. For more such interesting topics like these, do subscribe to our mailing list at spanieldogs.com.
If you are a dog lover then, Subscribe to our weekly newsletters. No Spams!