So, you have bought a new puppy??? Well, congratulations on getting a best friend for life. We understand this must be a really euphoric episode in your life, but apart from all that excitement, it is also essential to know the basics of raising a puppy.
Starting with their feeding, if you are thinking of introducing evaporated milk to your puppies, then you can definitely do so but after consulting with the veterinarian. As they are majorly in the developing phase, their digestive systems aren't fully strong and hence introducing a new food item can prove dangerous.
Below we will be discussing this topic in further details. So, let's start.
Can my Puppy have Evaporated Milk?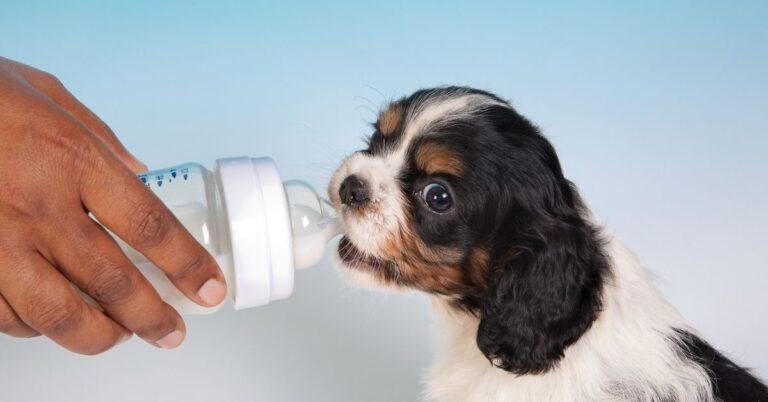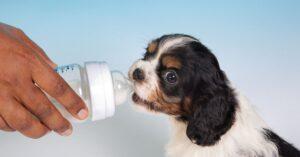 The answer is yes. Puppies can have evaporated milk. As this form of the dairy product comes as unsweetened condensed milk, it doesn't affect the pups' digestive systems much. Additionally, given the milk's thickness, the product is easy to digest and tastier as compared to normal milk. This is a useful option for pups without a mother or where the mother dog is unable to create enough milk for her puppies.
However, if your pup is lactose intolerant, then evaporated milk is not the right choice for them. Unlike what many may claim, evaporated milk consists of high amounts of lactose and other proteins that could severely affect their health, leading to serious cases of diarrhea, vomiting, loss of appetite, allergies, and many more ailments. This is mostly because their body is unable to process the nutrients normally and hence reacts to the nutrients aggressively.
Which Evaporated Milk is Better: Whole, Reduced Fat or Fat-Free Evaporated Milk?
Typically amongst the three available choices, vets recommend the former one, i.e. whole evaporated milk. This is because of:
High nutritional efficiency
Whole evaporated milk goes through a thorough cooking process where a majority of its water intake is evaporated and hence the name. This makes the residue much more nutritious and thus a better alternative as compared to other milk choices.
Availability of all necessary elements
Another benefit of whole evaporated milk over the other options is their balanced concentration of all necessary elements. So, unlike the fat-free and reduced fat evaporated milk, this particular milk variety offers the right amounts of fat, proteins, carbs, calcium, zinc and magnesium to the pup. All of these components are fairly necessary for a pup's proper growth and strengthening of their immune system.
Closer resemblance to dog's milk
Ultimately, the extraction of the majority of liquid also allows the whole evaporated milk to closely resemble the nutritional composition in dog's milk. Thanks to this, only rarely certain puppies exhibit allergic or sensitivity symptoms when administered with evaporated milk.
So, given all these reasons whole evaporated milk is by far the safest choice for pups that are being raised without their mothers.
Can I feed Whole Evaporated Milk to my 3-week puppy?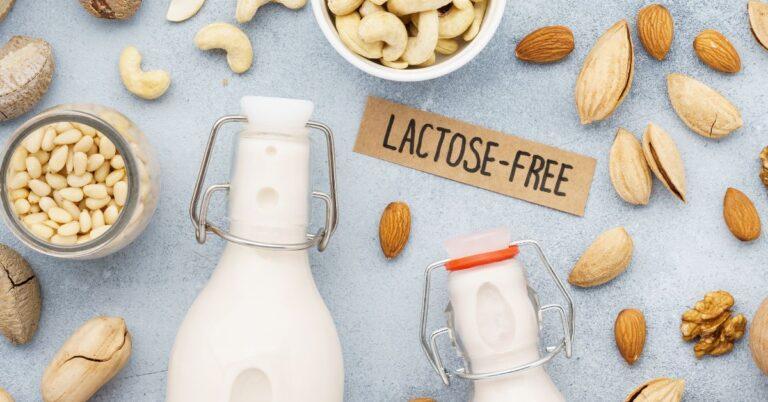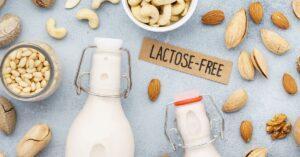 Unless the canid is absent or unable to create milk for the puppies, feeding whole evaporated milk or any other form of milk is generally not advised. This is because no matter how closely it may resemble dog's milk, there is still a huge difference between them two.
But if unfortunately the puppy is unable to get its mother's milk, then pet parents can offer whole evaporated milk to the little pup, but only after a thorough veterinary consultation. If marked okay, the milk variant is safe for all canine life stages, and hence can be given to puppies aged 3 weeks or more in the prescribed amounts.
For puppies younger than that, the vet will advise for other professional-grade milk supplements as they are specifically manufactured keeping the nutrition requirements of the puppies in mind.
Are there any side effects to this?
Even though evaporated milk is considerably safer for puppies, an overdose could easily lead to serious circumstances. This includes:
Intestinal irritation

Abdominal bloating

Runny diarrhea

Stomachaches

Vomiting and nausea

Lack of appetite

Lack of coordination, etc
In extreme cases, the pup may also have seizures or suffer from respiratory issues, requiring immediate vet help. At the clinic, depending upon the pup's health conditions, a forced regurgitation might be done to clear out any remaining content from their digestive system.
Such pups are often admitted for a few days and put under strict observation, before being discharged. The vet may also prescribe after-care medications that the pet parents should follow properly for the canine's efficient and complete recovery.
Now that we know puppies can safely have evaporated milk, here are a few frequently asked questions over the Internet that you should know.
FAQs
How to make Homemade Puppy Milk with Evaporated Milk?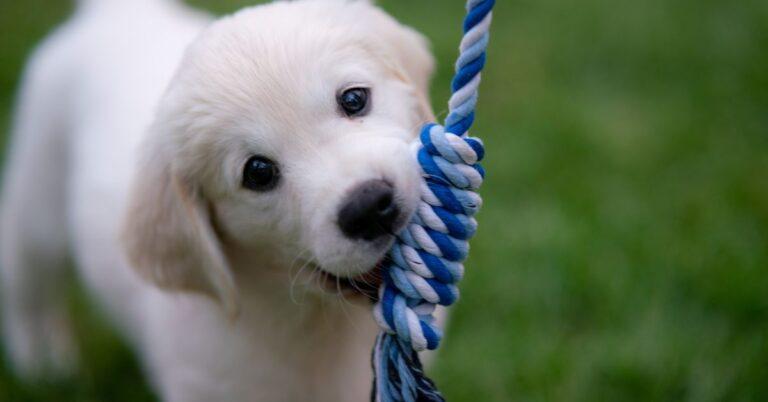 For making your own homemade puppy milk, you will require:
Required amount of evaporated milk (preferably whole evaporated milk)

Fresh drinking water

½ teaspoon of corn or Karo syrup (light)

1 cup of plain yogurt

1 raw egg yolk
Blend the contents together until it all seems like a creamier mass. Make sure not to make the texture overly thick, as it can cause digestion problems in the pups.
Once done, heat the formula to room temperature. Administer the prescribed amount of the homemade puppy formula to the woofer at regular intervals. It is best to make the required amount of puppy formula at a given time rather than blending up a large batch. This way the content would be completely safe and rid of any microbial infestations.
NOTE- Never go for this or any other homemade puppy formula without seeking a vet's consultation. Puppies are fragile creatures and even the small mistakes could cost them permanent damage. So, as a responsible pet parent, always do as directed by the professional only.
Is any other Milk type good for puppies?
Apart from evaporated milk, goat milk is also a safe substitute. Typically goat milk consists of a higher concentration of all essential vitamins and minerals, fatty acids, and more, therefore ensuring proper growth to the pup. The milk texture is also quite smooth and hence easily digestible by small puppers.
How should I introduce Evaporated Milk to my Puppy?
The best bet to do so is by preparing your own homemade puppy formula as stated above. The availability of other components will make the nutritional composition balanced and therefore easy on the pups. Afterwards, pour the heated formula into a bottle feed and test for the temperature by pouring a drop or few on your hand.
Only when the feed is at the right temperature, let the pup suck onto the bottle's nipple until their little tummies are visibly full. Monitor the pup and seek immediate professional help in case there are any abnormal signs.
NOTE- Always follow the vet's prescribed amount of evaporated milk administration. Going any more than that can leave detrimental effects on the little fur baby's health.
Can I substitute plain yogurt with mayonnaise?
In case the pup shows reluctance to the taste of yogurt, pet parents can always add plain mayonnaise to the formula. Mayonnaise in its pure form is safe for most canines, although getting your vet's confirmation before introducing the change is a critical factor that should never be looked down upon.
So, this was all about evaporated milk and their administration in little puppies. For more interesting updates like these, don't forget to subscribe us at spanieldogs.com.
Here are a few puppy-related topics we have covered:
7 Best Ways to Tire out a Cocker Spaniel Puppy in a Small Space
7 Safe Places to take your Unvaccinated Spaniel Puppy
When will my Cocker Spaniel Lose his Puppy Coat?
Reference:
If you are a dog lover then, Subscribe to our weekly newsletters. No Spams!