Heinz 57!!!
If you are normally active on social media platforms, you must have come across this word at least once or twice by now.
While Heinz 57 is a new-century slang that is playfully used to describe a mix between two different things, what does it mean in dogs???
'Heinz 57 dog' is a phrase that is used to mark out mixed breeds of dogs. Also known as Mongrels, the ancestry of such dogs is often controversial or uncertain, with either of the two parents belonging to a different dog breed from the other. The term was originally derived from the famous H.J. slogan – "This stew is definitely Heinz 57 variety – there's a lot of different things thrown into it."
Difference between crossbreed and mixed-breed dogs
Crossbreeds are dogs that are a mix of two different purebred dogs. For example, a Beagador is a cross between a Beagle and a Labrador Retriever.
Meanwhile, mixed breeds are mixed of unrecognizable breeds. One can guess the breeds through their subtle features, but that's not 100% accurate. Unlike crossbreeds, mixed breeds are created through a carefully monitored process.
For example, in crossbreeds, Dog C is a mix of Dog A and B. In this case, both Dog A and B are purebred.
However, in mixed breeds, this rule doesn't follow. For example, in this case, Dog C could be a mix of A and B, Dog A is a mix of Dog X and Y, and Dog B could be a purebred or a mix.
How to identify the breed of a Heinz 57 dog?
It is difficult to identify the breed of a Heinz 57 dog. This is because they are not documented, and their parents' breeds are unknown too. In most cases, their parents are also from mixed breeds. This adds even more layers to the equation.
However, scientific ways exist to tell the breed or breed a Heinz 57 comes from. There are DNA testing kits available that can break down the ancestry of a dog. These kits are also helpful in determining any potential health problems that might occur to the dog in the future.
So why Heinz 57 dog?
In case you have been wondering why anyone ever named mixed breed mutts as Heinz 57 dogs, then it is nothing more than a playful joke.
As the company is well known for its palatable sauce and ketchups that are made using a total of 57 components, some individuals decided to classify the whole breed of mixed dogs under the same name. This was used to playfully refer to the uncertainty of parents' breeds in mixed breed dogs and soon became a popular slang in the United States.
Apart from that, there's no specific or deep meaning behind the term.
What makes a Heinz 57 Dog different?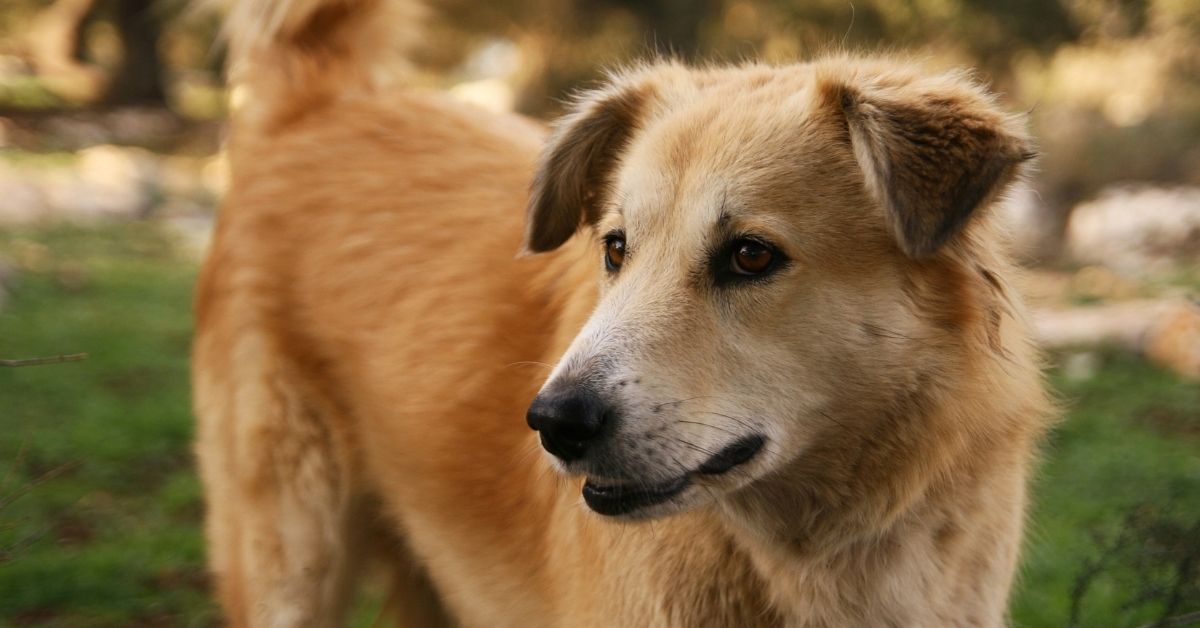 Arriving from the love of two different purebreds or sometimes two mixed breeds, Heinz 57 dogs are one of the cutest and sweetest canines you can ever find. Coupling the beauty and glory of two breeds, these mutts can potentially hold more than two dog breed genetics in their body, and therefore exhibit a lot more genetic variation than their parents. These changes may either be behavioural or physical.
For instance, a love child between a Labrador Retriever and a Beagle, the Beagador often comes in weird colour combinations, although some behavioural similarities may be distinctly visible.
Similarly, given the possibility, a mixed breed canine might also possess more than two genetics of dog breeds, in case their parents are also of uncertain origins. Some examples include Belgian Shepherd-Chihuahua-Basenji, Golden Retriever-German Shepherd, Pitbull-Siberian Husky mixed breed dogs.
Do they make good household pets?
Mutts, like any other breed of dog, make amazing fur partners for life. Although there's a little variation in how they look or behave, that doesn't make them unfit candidates for human companionship in any way.
Here are a few reasons why a Heinz 57 dog makes one of the best dogs for pet parents of all levels.
Their appearance
Starting the list with their most sought after trait, no two mixed breed dogs are identical to each other. Even though their coats may be a bit similar or they have the same parents, a major portion of their behavioural and personality attributes will definitely differ from the other pup. So, if you are a fan of unique things, mixed breed dogs are definitely for you.
They are healthier
As the Heinz 57 dogs have two or more sets of genetics in their bodies, it is believed that this combination aids them to have a much healthier and longer life when compared to a purebred. There have been many instances where the life expectancy of one of these dogs have surpassed the average life expectancy of true breeds, and hence they are slowly but gradually becoming a hit amongst active pet parents
They make great service dogs
Unlike what many breeders may claim, mixed breed dogs are as capable as purebreds. And no we are not just trying to upsell the breed but many experienced service dog trainers have time and again backed up this very statement. They are highly trainable, lovable, caring and also fiercely loyal as most purebreds.
Additionally, interested pet owners with a Heinz 57 dog also have the option to participate and flaunt their pup's skills as more and more organisations are opening up to their participation in agility competitions, as by NADAC.
They are affordable and available
It is a known fact that a true pedigree dog costs a thousand bucks more than a mixed breed dog. The rate goes even higher if the pup's parents are of show quality and have been accorded for their visuals or personality previously. So, unless you are looking for a purebred woofer for show participations, a mixed blood is also going to keep you happily engaged and feeling blissful for all your life.
They are highly trainable
Mixed breed dogs make great training candidates when trained properly. They are always eager to learn, have high intelligence, and everything good that can come from one or many breeds all packed in one body. Similarly, most Heinz 57 dogs also are fairly gentle and great with toddlers. They make great dog guardians and also display good temperament to other pets at home. So, no matter if you are a first-time owner or an experienced one, the breed is for all. 
Then why do mixed breed dogs get so much hate???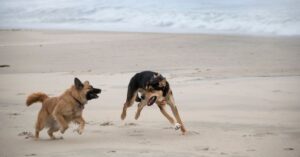 A wise man once said, "Beauty lies in the eyes of the beholder."
So, even though mutts are as capable, loving, and beautiful as their purebred counterparts, some pet parents can't just get beyond the fact that they are of uncertain ancestry. See, truth to be told, all dogs have four legs, a tail, a little snout, two ears, and therefore comparing based on their physical attributes is never fair.
However, unfortunately, not every pet parent might entertain this idea and deem these mixed breed canines with respect. This leads to abandonment, bad behaviour with the pooch or even disgusting cases where they leave the poor creature all chained up and with no access to food, to perish. The situation is so bad, that in 2021, a local news website reported that over 4000 animals were left stranded in the middle of nowhere in Houston itself.
How can I help mutts?
Mutts like any other dog breeds require love and respect and hence the first thing we as human beings can do is to encourage adoption of these beautiful furballs from shelters. Shelters and kill centres are often packed with abandoned mutts and if we can rescue them and give them a good life, then why not???
The next best thing to do is to sterilise the mixed breed dog, so that they can't mate and have puppies. The lesser Heinz 57 dogs, the lesser are the risks of them being abandoned by their owners or money-minded breeders.
Purebred or mixed one, every dog is beautiful in its own way. Thus, rather than defining them based on their looks, carefully understanding the breed's personality, behaviour, and adjustment capacity with newer surroundings or people, and then bringing in a puppy is what's right.
So Heinz 57 dogs require special care?
Raising a Heinz 57 is not much more trouble than raising a purebred dog. Since Heinz 57 dogs are often adopted from streets and dog adoption shelters, you would have to take some initial steps to let them accommodate a new environment.
You need to spay or neuter them
Most shelters spay or neuter the dogs while keeping them under their company. However, when adopting, you must inquire about it from the official. In some cases, you need to spay or neuter them. It is beneficial for the dog's health to prevent cancer or hormone-related behavioral issues.
Heinz 57 dogs are known to be as adaptable and intelligent as purebred. Besides, living on the street with minimal human interaction can make them extremely scared and uncomfortable around humans. That's why you need to socialize and train them.
You can hire a dog trainer to guide them. They can help develop positive behaviors and interactions with other people and animals. With training, they can learn how to behave and acts on commands.
Enrolling them in an obedience class or training from a professional dog trainer ensures they get the proper training to become well-behaved and confident.
Take care of their health
Like any other dogs, mixed-breed dogs require regular veterinary care for their health and well-being. This includes doing regular check-ups, giving timely vaccinations, and taking preventive care. You need to check them for flea infestation and provide medications for heartworm.
It would help if you also integrated exercises depending on the individual need of the dog. You may have to consult a veterinarian or a dog trainer for an exercise plan.
Besides, you also have to take care of their grooming, food, and providing a healthy environment.
If you are a dog lover then, Subscribe to our weekly newsletters. No Spams!