Every pet parent has at least once or twice suffered from the arduous task of making their dog swallow a pill. And while dogs are known to be foodies, pills are something they stir clear away from.
So if you've been struggling with making your dog swallow a pill, a more effective solution is to insert the tablet within their food. This works almost all the time, although some dogs may be smart to crack the trick. In such cases, there are a few other solutions that can be followed.
Make sure to read till the end, to master the art of having your Fido have their pills without much issues.
Top Tricks to make your Dog Swallow a Pill
Hide them from plain sight
Just like toddlers, dogs are most likely to run away or cower when presented with medications. The bitter smell and taste is never liked by the little Fidos' and therefore when you try to feed them, they won't let you do it peacefully.
In such cases, it is better to hide the drug within their food. Simply wrap the pill within one of the cheese slices or offer them with a mix of wet food. Thanks to the overpowering delicious smell of the food, the canine won't be able to detect the medicine and therefore consume it, without you having to push down the medication deep inside their throat.
However, this method usually works for a few times, till the little one is able to understand just what you're doing. Once they know, most woofers would surely spit out the pill upon feeling the bitter taste on their tongue.
Introduce rewards
Another efficient solution of making your dog swallow a pill is to introduce rewards. Dogs absolutely go bonkers when offered treats, so why not use this very thing to your advantage.
Similar to training your pooch to exhibit basic obedience or guard their surroundings, you can also train your dog to gulp down the bitter capsules for a tasty reward afterwards. For this:
Start by getting your dog's focus. Make them 'Sit' with their attention focused on you.

Take the treat within your hand, palm closed and let them have a sniff.

Next slowly move your other palm forward that has the pill in it. Let the dog have a sniff, and if he/she seems to consume the drug, reward them.

The dog may however spit the medicine afterwards. So be careful and if this happens, again try to lure them by offering them a tiny piece of the treat.
If this doesn't work, or if the dog seems to not ingest the capsule at all, you can:
Gently hold their snout. Glide your thumb to the upper side of the upper jaw and remaining fingers to the lower jaw.

The dog will initially struggle, so make sure to be extremely gentle and careful, as even the tiniest of mistakes could risk their sensitive part of the mouth and your fingers.

Next, tilt the canine's head upwards while maintaining pressure between both the fingers and thumb. This will create a gap that you can use to slide down the pill at the back end of their tongue. When placed correctly, the dog will eventually swallow the capsule, unable to get it out.

Afterwards, reward the pup with a tasty treat and praises.
NOTE- This is a risky move and hence should only be done if the dog doesn't show aggression upon being touched at their snouts. Not all canines like being touched in their muzzles, and may bite back as self defense.
Use dedicated pill devices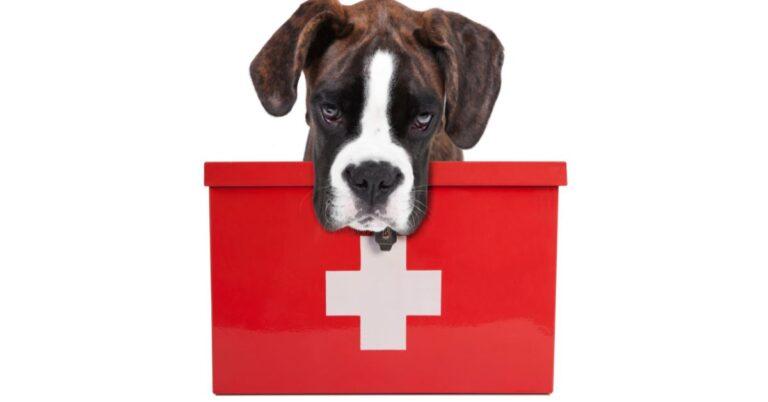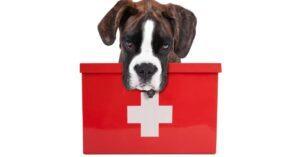 Now while the second option can work out well for woofers that don't show typical aggression, for others it is better to go for a pill device. These special devices come handy in placing the medication deep inside the dog's mouth without having to insert hands or fingers. And thus is a relatively safer option.
However, they do add on to the expenses and are required to be handled carefully. Ensuring extreme care is a must, especially in plastic drug devices, as your little woofer can easily chew down on to it, breaking the device into tiny little pieces, while it is inside their mouth. This can then turn into a choking hazard, requiring immediate medical intervention.
Get help
Keeping a dog still and trying to feed them tablets at the same time is hands down extremely tiring. So, if none of the above-mentioned ideas work, you can always get help from your family, friends or other house members.
Ask them to hold the pooch still, while you open their jaws and induce them to swallow the pill. This process can get frustrating at times, but try not to show your anger. Shouting at the canine or hitting them will only further complicate the process, and is also an inhumane act.
Invest in liquid forms of the drug
Ultimately, you can request your veterinarian to prescribe the drug in liquid form. Unlike pills, liquid drugs or syrups are comparatively easier to feed. Almost all canine syrups have a mild sweet taste that goes easy on their palate and hence the dog won't hesitate much with liquid medications.
Even if it isn't sweet, you can always feed the medication with a long spoon or take use of reusable syringes. This way there is no need to manually slip the medication into their mouth, and neither can the dog spit the liquid out once it has gone down its throat.
To efficiently and quickly finish this task, glide the filled syringe (without the needle) into the gap between their lower and upper jaw towards their side. Once it's near the back of their tongue, quickly push the piston. This will release the liquid syrup into their throat directly, making the whole process easier.
But afterwards, make sure to hold their muzzle tilted comfortably upwards for a little while. This will stop the dog from trying to induce vomit and hence get rid of the medication.
You may also like:
How do you induce Dog vomit in an Emergency? Quick and Safe
If you are a dog lover then, Subscribe to our weekly newsletters. No Spams!