If you're an avid spaniel lover seeking comprehensive insights into the beloved Sprocker Spaniel breed, you've come to the right place. From exploring their unique traits and characteristics to providing expert care tips and effective training strategies, this guide is your go-to resource. Prepare to dive into the world of Sprocker Spaniels and unlock the keys to nurturing a happy and healthy bond with your four-legged companion. Let's get started!
Sprocker Spaniels Origin and History 
The Origins of the Sprocker Spaniel 
There are numerous theories about the origin and development of the Sprocker Spaniel breed, out of which the most accepted theory is the one about the Scottish ancestry of the breed. The majority of canine experts have hypothesized that Sprocker Spaniels have been developed by gamekeepers in the Scottish Highlands since the 1600s who kept Springer and Cocker Spaniels and wanted a versatile breed that was proficient at pointing, hunting, and retrieving birds and smaller animals. 
Additionally, they wanted a breed that was comfortable on land and in water and thus developed Sprockers to get the best of both breeds in one dog.
Other theories state that Sprockers were created accidentally in the Scottish estates that employed large numbers of working dogs like Springers and Cocker Spaniels. The Sprockers were created out of these working dogs, and after seeing their sturdiness, further growth and breeding were encouraged. 
Development
Irrespective of their development circumstances, Springer's melding with Cocker Spaniel created a hybrid species that is friendly, energetic, and extremely intelligent and that could be trained to work outside and as a family pet. 
But it took a long time for the breed to be officially recognized. It is important to understand that the founding breeds of the Sprocker, the Cocker, and the Springer, were earlier categorized into one breed and termed 'Land Spaniels,' before the 1870s, the separation criteria between the two were not created. 
After the formation of the Kennel Club in the UK in 1873, efforts were made by breeders to record the pedigrees of Cockers and Springers, and 19 years later; the Kennel Club recognized the  English Cocker and English Springer Spaniels as a separate breed. 
Despite recognition of the individual species, the Sprocker is not recognized by the Kennel Club because of its hybrid status ( bred from two separate breeds ). Instead, they are recognized by the International Designer Canine Registry, a registry for designer hybrid canines where the Sprocker Spaniel is recognized as a medium-sized working companion breed. 
A fact often overlooked while discussing hybrid puppies is that, unlike pure breeds with uniform size, appearance, and temperament, hybrids may look different despite being of the same litter and have a unique appearance from their siblings. 
Fortunately, careful breeding has resulted in a uniform appearance of the Sprocker Spaniels and provided them the reputation of being among the few mixed-breed Spaniels to look similar in a litter. 
A Sprocker Spaniel is a medium-sized hunting/working dog with a loving, affectionate, and playful nature that can be trained to hunt, retrieve or follow your commands to the hilt. They are great with children and have a lively and outgoing personality making them the pet of choice for large families. 
Let's discuss in brief Sprocker's appearance and characteristics.       
Sprocker Spaniel Appearance and Characteristics 
Physical Appearance of the Sprocker Spaniel 
A typical Sprocker litter consists of five to six puppies, of which the firstborn weigh more than the ones born later. Keeping in mind whether the Sprocker has been bred from an American or an English Cocker, it will have a varied skull shape and muzzle depending on whether the parent is an American or English Cocker.
Sprockers are famous for their intelligent brown eyes, but other than brown, the eye color can be blue or hazel. 
Sprocker puppies are born with a light-colored pinkish nose that will darken to a brownish or darker color as they grow older. 
Along with long, wide muzzles, they have strong jaws and pink gums with a scissor bite. 
Retaining the characteristics of the parent breed, Sprockers have hanging ears with a variety of coat colors depending on the colors of their parent breed. A Sprocker can have a single or a double coat splashed or speckled with other colors. Some of the coat colors of a Sprocker Spaniel are 
Black and White 

Liver and White 

Chocolate and White 

Tricolor 

Roan 

Solid Colors 
The coat color and type of Sprocker give an idea of their dominant parent breed. For Eg – on taking the characteristics of Cocker Spaniels, the coat will have a solid texture, and on taking the characteristics of Springers, the coat will have a speckled texture with other variations in coat features. 
The color of their nose is in accordance with their fur color, with a furry tail that ends in a plume. Sprockers have a low-maintenance coat that requires simple brushing every few days to keep it clean and shining. 
Unique Characteristics and Development
Sprocker Spaniels have a lifespan of 12-15 years, but some may live longer. Most Sprockers reach their fully grown height between the ages of 9-12 months but continue to grow muscularly till the next 12 months and reach full maturity between 18-24 months. 
Sprockers come from mixing two intelligent dog breeds and, as a result, are highly intelligent breeds. It is important to briefly discuss the types of intelligence observed in canines to understand the intelligence levels of Sprocker Spaniels. 
As mentioned by Stanley Coren in his book "The Intelligence of Dogs', there are three categories of dog intelligence. 
Instinctive intelligence or the ability of a dog to carry out the tasks it was bred to perform, like guarding, hunting, retrieving
Adaptive intelligence, or the ability of a dog to solve problems on its own
Working and Obedience Intelligence refers to how quickly one can obey instructions or learn from humans.
Keeping in mind that both Cockers and Springers have high levels of intelligence and rank among the top 20 intelligent breeds, Sprockers, irrespective of the dominant breed characteristics, are intelligent creatures that rank well in all three intelligence categories. 
Adding their intelligence to their high energy levels makes them a boisterous and mischievous breed that needs to be adequately trained with regular exercise to shed their energy and exercise their intellect. A Sprocker needs at least two 30-45 minute walks a day with the opportunity to a big yard or a garden where they can chase and run to their heart's content. 
Failure to do so can make them restless and destructive, and aggressive in some conditions. Because of their energy and intelligence levels, canine experts recommend a bigger house with a yard for Sprockers and owners with previous experience with handling high-energy canines. 
Sprockers are not ideal for first-time canine owners or those living in cramped spaces or apartments. Because of their active lifestyle, they must be groomed regularly to get dirt and debris off their coats and retain their shine.
Sprocker Spaniel Health and Care
Before evaluating the health issues in Sprocker Spaniels, it would be wise to evaluate the health complications associated with Springer and Cockers, the fusion of which has resulted in the Sprocker breed. 
Some of the health problems common in a Springer Spaniel are 
Hip and Elbow Dysplasia 

Phosphofructokinase Deficiency 

Obesity 

Ear Infections 

Eye problems like Ectropion and Progressive Retinal Atrophy and Distichiasis 
Health problems observed in Cocker Spaniels are 
Hip and Elbow Dysplasia 

Progressive Retinal Atrophy 

Luxating Patella 

Glaucoma and Cataracts 

Phosphofructokinase Deficiency 
Considering the above disease predispositions, the following are the conditions that Sprockers are at a higher risk of developing. 
Common Health Issues in Sprocker Spaniels 
Hip and Elbow Dysplasia
English Springer Spaniels have almost double the risk of developing hip and elbow dysplasia than other breeds, putting Sprockers at a medium risk of the problem as well.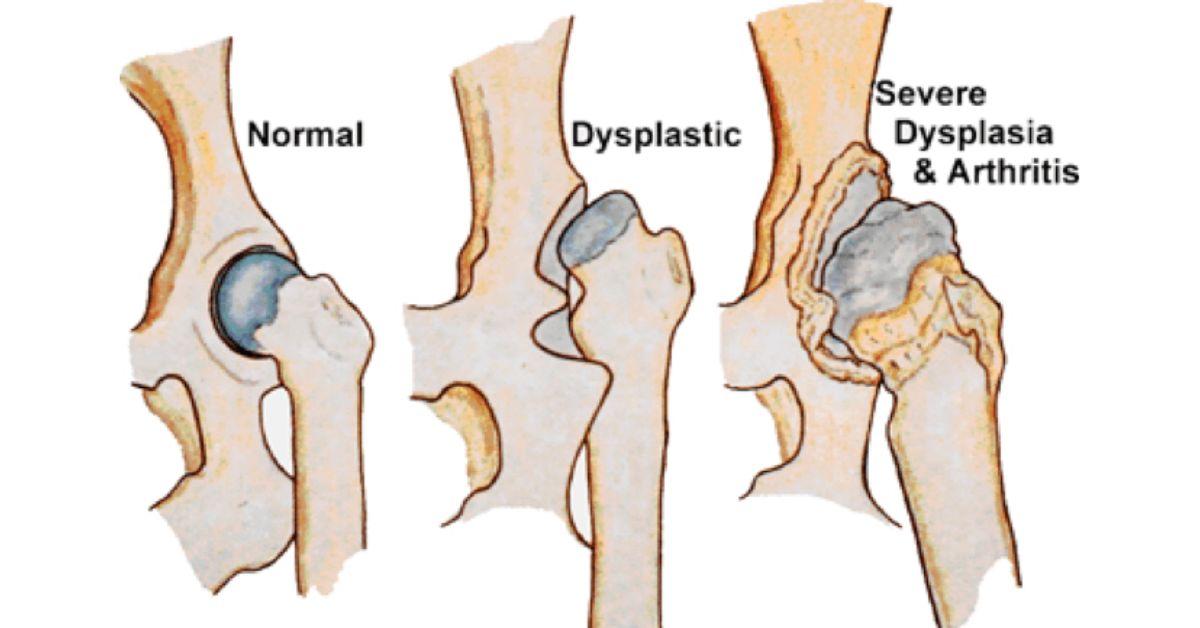 Phosphofructokinase Deficiency
Phosphofructokinase Deficiency is an enzyme deficiency in dogs that results in inactivity or adverse reactions to being active.
Progressive Retinal Atrophy
Progressive Retinal Atrophy is an inherited, painless condition that leads to blindness in dogs. Both Cockers and Springers have a genetic predisposition to progressive retinal atrophy that also puts Sprockers at risk.
Obesity
The ideal weight of a Sprocker is usually between 30-37 pounds depending on the size of its parents, and when beyond the required weight, it is considered overweight. Overfeeding and lack of exercise are some of the chief reasons for obesity in Sprockers, and it can impact their lifespan to a significant extent.
Allergy
Allergy is a common problem observed in Sprocker Spaniels despite a hypoallergenic coat. Allergy symptoms are observed with the Sprocker scratching or chewing at themselves in the sensitive spots. Dander, environmental allergens, and foods are some of the chief allergy triggers. But cigarettes, mold, and exhaust from cars can also act as secondhand allergens.
Tips for Maintaining their Health and wellbeing
Some of the chief ways in which you can maintain your spaniel's health and wellbeing are:-
Proper Nutrition and Diet
A proper diet can go a long way in ensuring that your Sprocker stays healthy and in good spirits. After completing the nursing period, you must monitor their weaning into a combination of solid and wet food. Some of the best dry foods for a Sprocker Puppy are 
Royal Canine Cocker Puppy Dry Food 

Farmina Puppy N&D Pumpkin, Chicken, and Pomegranate Dry Food 

Fidele

Puppy Small and Medium Breed Dog 
Some of the wet foods ideal for a Sprocker puppy are 
Pedigree Puppy Morsels in Sauce 

Royal Canin Puppy Loaf in Sauce 

Purina Puppy Chow Pate Real Beef and Chicken Wet Puppy food 
For an older Sprocker, you can opt for dry foods like 
Barking Heads Dry Food 

Taste of the Wild Dry Food 

Royal Canin Medium Aging 10+ Formula 
Wet foods for older Sprockers include 
Wainwright's range of adult wet food 

Royal Canin wet food for adult dogs 

JerHigh Chicken and Vegetable in Gravy Wet Dog Food 
Both Wet and Dry Foods can be given in moderate amounts daily as per the dietary requirements of your Sprocker Adult or puppy. Other than store brands, natural protein sources like chicken, turkey, fish, lamb, pork, venison, and beef can be added to their daily food for added health benefits. Homemade food is an excellent option if you have the time and means. However, consult with a board-certified veterinary nutritionist about the nutritional requirements and calorie needs and whether home-cooked food is adequate for them.
You should also ensure that you maintain a feeding schedule and do not overfeed them.
a) Feeding Schedule 
The feeding schedule of Sprockers depends on their age and general health status. Usually, Sprocker puppies are fed by the feeding rule of thumb, i.e., 10% of their current weight or 2-3% of their projected adult weight each day while staying within 400-700 calories. 
Adult Sprockers are advised to be fed 2-3% of their body weight with a 1000-1400 calorie limit. Besides the calorie count, adhering to the following guidelines while feeding Sprocker Spaniels is essential. 
Divide their feeding times into three or more parts while including a mixture of dry, wet, and prepared foods in their diets. 

Ensure that the food is hypoallergenic and gluten-free.

Check that the ingredients are grain-free and suitable for sensitive skin. 

Set regular meal times and remove the food that has yet to be eaten even after 20 minutes of serving.
b) Treats 
Treats are one of the best ways of keeping your spaniel happy and ready to obey your commands. But ensure that the treats do not exceed 10% of daily food intake. Instead of opting for raw hides that are difficult to digest and can pose a choking hazard for the Sprocker, opt instead for soft treats that are easy to chew and tear apart and easier to digest. 
Healthy treats come in a variety of forms like 
Hard treats 
Slow eating treats that your Sprocker will take time to finish. 
For Eg – Charlie Bear Natural Crunch, Barkworthies Lamb Lung Dog Treats 
Soft treats 
That is faster and easier for your Sprocker and has a more pungent smell that will keep its attention while training. 
For Eg – Hills Natural Soft Savouries, Hills Grain-Free Soft Baked Naturals 
Dental treats 
Dental treats are touch sticks of edible material that are appetizing for the Sprocker and help in its oral hygiene by scraping plaque off its teeth and keeping its gums clean. 
E.g., Dental Treats by Natural Dog Company, Cocochew Dental Treats by Unilac
Jerky treats 
Jerky Treats are Nutrient dense meat snacks that have been cooked and dehydrated to make them shelf stable. They work well as an occasional treat for your Sprocker. 
E.g., Pedigree Meat Jerky Adult Chicken, Duck, and Blueberry Jerky Treats by Pet Jerky Factory
Human treats 
Fresh Foods with minimal or no processing work as excellent natural treats for Sprockers. E.g., fruits like deseeded apples, bananas, oranges, and cranberries. 
Read the ingredients before deciding on the treats, and make sure you use them from a trusted company dedicated to its brand.
Above all, ensure that you balance their food habits and exercise and activity requirements so they don't end up under or overfed.
Exercise and Activity Requirements 
Because of its origin from a combination of hunting breeds, the Sprocker is a highly energetic breed that needs regular exercise and playtime to stay fit. 
Sprockers need at least 70 minutes of daily exercise with added enrichment and play to keep them physically and mentally busy. 
Canine Enrichment includes providing activities and environments for your dog's physical, mental, and emotional wellbeing. Some of the methods of enrichment are 
Stuffed Kong 
Cardboard Box Puzzles 
Other activities stimulating your Sprocker are snuffle mats and game-based training methods like tug of war and hide and seek.

Grooming Needs and Coat Care 
Sprocker Spaniels love to play and stick their noses in anything that piques their interest. As a result, they need regular grooming to keep dirt and dust off their coats. 
Before proceeding further, it is essential to understand that Sprockers have two layers of fur on their bodies. A top layer that protects them and collects dirt and debris, and an undercoat that regulates their body temperatures in summer and winter. 
Shaving or clipping them can damage both coat layers and permanently damage their texture. Instead, brushing their coats with an Undercoat brush will help maintain their fur and keep it clean. 
Bathing your Sprocker should be done when 
When they look visibly dirty 

When they have been in muddy waters or swamps 

When they smell 
But be careful not to bathe them too often as they can catch a cold. Excessive bathing can strip the essential oils off their furs and produce coarse fur.
Sprockers like Cockers and Springers do not have a lot of furs. Even then, they are prone to matting, especially behind their ears and legs. Gently cutting the mats is the best option in such conditions, but taking the help of a professional groomer can help when the mats are deep and extensive. 
Regular brushing can prevent dirt and debris with matting to a significant extent. But you need to be especially careful of foreign bodies like grass lawns as they can get into its fur and skin and sometimes even be inhaled by them.
If not removed timely, it can injure its skin and result in pus and abscess and sometimes even prove life-threatening.
Training and Socialisation of Sprocker Spaniels 
Studies have shown that early socialization practices play an important role in the development of well-adjusted dogs that display few undesirable behaviors and help them establish a positive lifelong relationship with their owner. 
Sprockers are energetic pets by nature, and training them at an early age makes it easier to resolve any issues they may have later in life. 
A Sprocker puppy has three key periods in its social development. 
Primary period that lasts from birth until the puppy is three weeks of age 
The Sprocker puppy relies on its mother during this period, and its eyes and ears, not fully functional, are dependent on its sensory abilities to navigate the world. Tactile exercises like gentle touch can go a long way in inducing a sense of calmness into its nature despite its limitations to seeing and hearing.

Socialization period from three weeks to 12 weeks of age 
During this period, the Sprocker puppy will exhibit a fear of loud noises and unfamiliar environments. Mild intensity training like introducing them to solid food, putting them out of the kennel, and introducing them to new areas around the house. Introducing them to the concept of food rewards will help them bond better with their humans. Additionally, it will prove as a milestone in staying away from their littermates and growing independently.

Enrichment or Juvenile period from 12 weeks till the Sprocker attains sexual maturity
By the juvenile period, you will have sufficiently vaccinated your Sprocker to take it to places outside the house. The Sprocker will also have learned to differentiate between safe and dangerous stimuli. Exposing it to children and other pets should be done during this period, along with exposing them to places outside the house like parks or canine training centers. 
The juvenile period is also the time when you should start your obedience skills and work on advanced training and activities for mental stimulation. 

Basic obedience training for Sprocker Spaniels 
Some of the basic obedience training requirements for Sprockers include 
Controlling it's eliminating tendencies 
As a rule, young Sprockers can hold for an hour for every month of their age before the urge to eliminate overwhelms them. So after taking a two-hour nap, a two-month-old Spaniel will need to eliminate and exhibit signs by sniffing, circling, looking at the door, or becoming agitated. 
Make it a habit to identify these signs and take them out every two hours, even if they don't show any signs of elimination. Reward them with a small treat after they pee or poop outside and, in turn, replace it with words of praise to get them into the habit. 
Taking care of its barking instincts 
Usually, telling your Sprocker to be 'quiet' in a firm voice is the first step in taking care of its barking instincts. If they listen for even a few moments, reward them with treats or praise to let them know they are doing well.
You can also use desensitization techniques (creating an association between the door and door sounds with good things) to stop it from seeing visitors or door sounds as threats.
Controlling their chewing tendencies 
Chewing is normal and a common trait observed in Sprockers and other puppies when they are teething till they are six months of age. In adult Sprockers, chewing is regarded as a form of coping skill when they are bored or afraid. 
Giving them chewing toys and letting them spend their pent-up energy through running exercises are usually the best training to control their chewing tendencies.
Putting them gently in a crate when they chew unwanted things can produce positive results in keeping unwanted chewing in check.
Checking its nipping habits
Sprockers are mouthy creatures and can pick up the habit of nipping if not controlled/checked when they are in the puppy period.
There are two ways of checking its nipping habits. 
Give a dramatic yelp when they nip you. That will scare them into believing that they are hurting their beloved human and discourage them from nipping in the future.

If it takes your yelping as a game and continues with the nips, fold your arms and turn your back to give it the impression that the game is over.

Stop playing with it during their nipping bursts and resume playing after they have calmed down.
Keeping a check on its digging habits 
For keeping a check on the digging habits of your Sprocker 
Use bad smells in the digging areas of the Sprocker to discourage them from digging further. Cayenne pepper and Citronella oil are some of the best natural deterrents readily available for use. But digging repellents like "no holes' by Zone are also available to make your work easier.

Use a wish mesh or plastic barrier that will prevent it from assessing the ground to dig the soil or mud out.

Use a light spray of water every time it starts digging to discourage it from digging further.

Say a gentle yet firm 'No' to let it know you don't want it to dig.
Controlling its jumping and leash-pulling habits 
Stop walking when your Sprocker starts pulling the leash to give it the message that you are not encouraging its leash pulling. 

Use voice and treats to encourage them to stay close to you while walking. 

To discipline their jumping habits, turn your back on them when they start jumping and pet them only when they have four feet on the ground.
Advanced training and activities for mental stimulation 
Some of the advanced training and activities for the mental stimulation of your Sprocker are 
Teaching your Sprocker to use a bell to communicate with you and train it.
Hide a treat and make your Sprocker find it. Alternatively, hide it in any one of your hands and engage it in finding and retrieving it.
Activity toys and puzzle feeders 
Puzzle feeders are objects which hold food and must be manipulated in different ways to release the food. They are also referred to as ' behavioral enrichment' because it keeps your pet from boredom and overfeeding.
Scatter feeding and Search Games 
Scatter feeding is a way of elongating your Sprockers mealtimes by scattering its food over a wide area around your house. Along with slowing down feeding and preventing them from overfeeding, scatter feeding also works in calming stressed or highly-strung Sprocker Spaniels.
Sprocker Spaniel as a Family Pet 
Sprockers Spaniels Compatibility with children
Springers and Cockers, from whom the Sprockers originated, are good with children. As a result, irrespective of their dominant breed, Sprockers make good house pets and are compatible with children as long as they are raised with them, and the children are kind to them. 
A Sprocker who has not been socialized or trained to be around children should not be left unsupervised.
Interaction with other pets
Both Cockers and Springers are hunting breeds, and the Sprocker can exhibit signs of chasing or aggression when exposed to smaller pets.

Introducing the Sprocker during the socialization stage to the animals and training it to perceive them as friends can help it socialize better with them.
Engaging it in regular interaction with children and other pets and in family-friendly activities can keep it engaged and strengthen its bonding instincts.
Family-friendly activities for Sprocker Spaniels
Some of the family-friendly activities that you can engage your Sprocker Spaniel in are

With children 6 months – two years old 
Playing hide and seek with your Sprocker 

Making your child lie on the floor and getting your Sprocker to jump over him 

Making your kids play peek-a-boo with the Sprocker 

Making the Sprocker lick and sniff the kids gently
With children three to eight years old 
Making your kid ad Sprocker race with each other 

Teaching them to throw a toy that it can retrieve 

Teaching your child to blow canine-safe bubbles at the Sprocker 

Extending the game of hide and seek to hide and seek with treats at the end of the game 
With children nine to thirteen years old
Making the kids attend obedience classes with the Sprocker 

Teaching the kids positive enforcement techniques that they use to bond with the Sprocker 

Playing frisbee together 
If you are a dog lover then, Subscribe to our weekly newsletters. No Spams!