Rawhide is hard to digest and can result in indigestion problems that can be lethal for your pup. Spaniels, especially young ones, love their food and eat anything appealing to their taste buds. But accidentally taking an extra large bite of the rawhide can lead to choking hazards. 
Let's understand the mouth and chewing pattern of the breed, which will help us understand why rawhide can be dangerous.
Introduction
Dog breeds have been classified into three main categories. 
Hunters
Retrievers
Herders
Based on the functional capacity of the breed, hunting breeds have a hard mouth, i.e., they tend to chomp and crush things with their teeth. However, retrieving breeds like King Charles Spaniels have a soft mouth because of their inherent function to retrieve the hunt and bring it to their owners. This puts them at a higher risk of getting palate injuries because of rawhide chew sticks.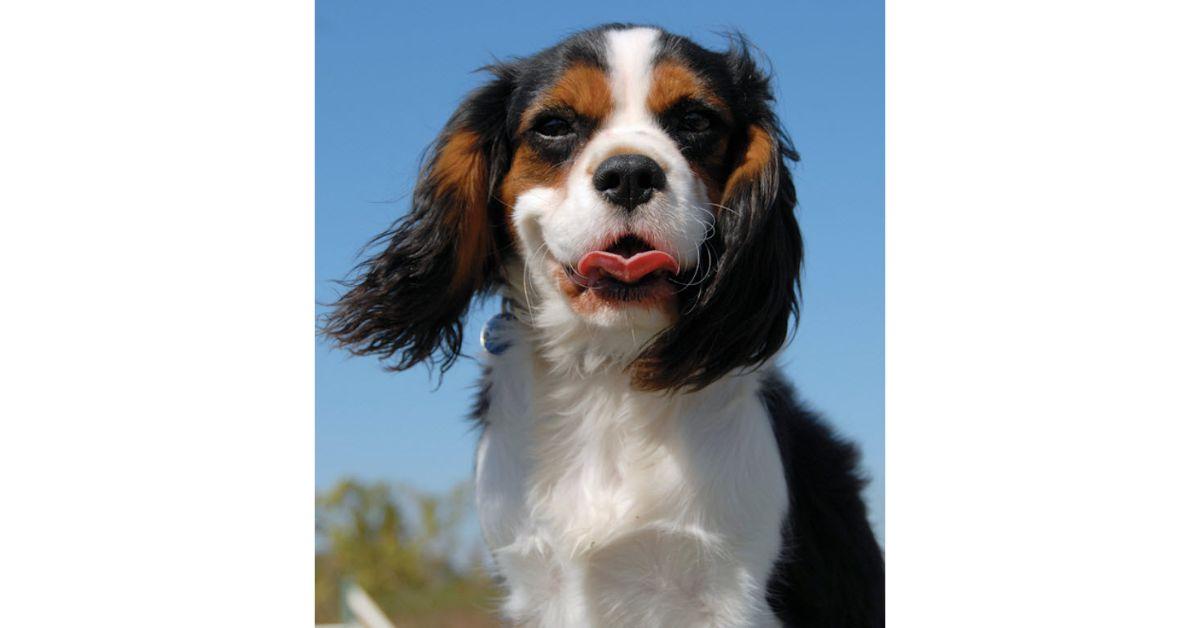 What is a soft palate?
The roof of a canine mouth consists of a hard palate and a soft palate. Hard plate refers to the bony tissue in the front part or roof of the mouth.
The soft palate is the soft tissue behind the hard palate in the back part of the mouth.
Improperly chewing the rawhide can injure either region, requiring an urgent vet consultation to mend the damage.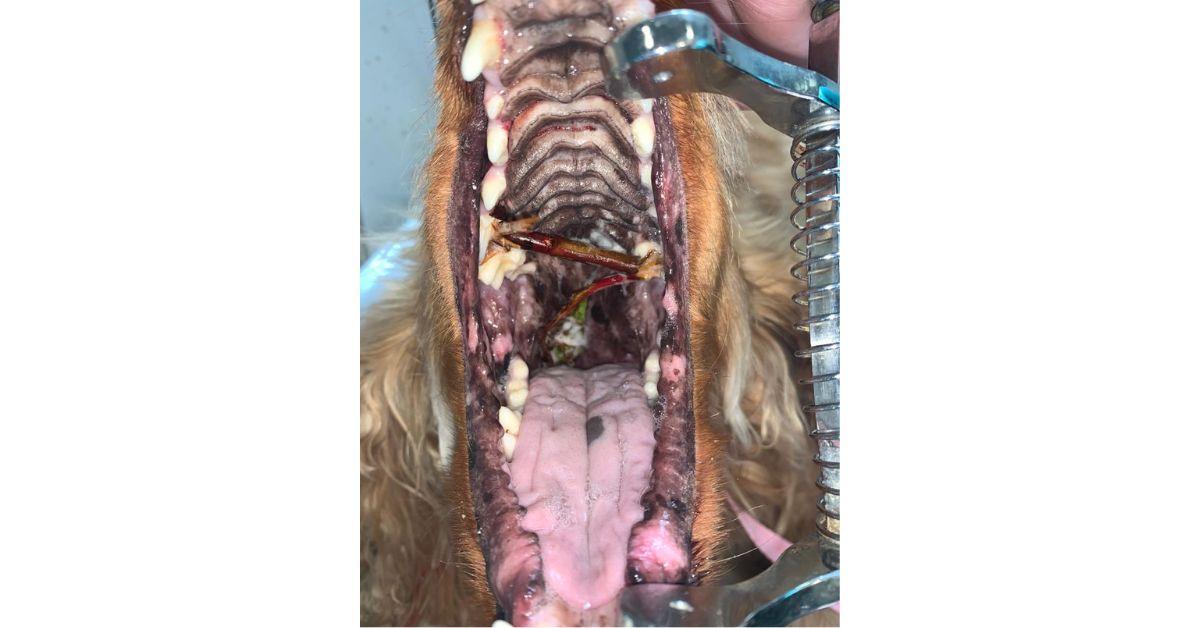 It can result in digestion problems
Findings of the Ph.D. thesis have previously suggested that smaller dog breeds like King Charles spaniels are predisposed to indigestion and constipation problems. Because of the tensile strength of the ingredients used in making them, raw hides are not easily digested and can result in constipation and bowel obstruction complications. 
There are two methods in which rawhides can result in digestion issues in king charles spaniel pups. 
The rawhide pieces are not fully digested but pass through chunks through the intestinal tract and blocking them in the process

The rawhides go through intense drying during the manufacturing process. Once inside the stomach, they swell to almost four times their size resulting in an uncomfortable feeling for your spaniel. At times it can even lead to symptoms of pancreatitis.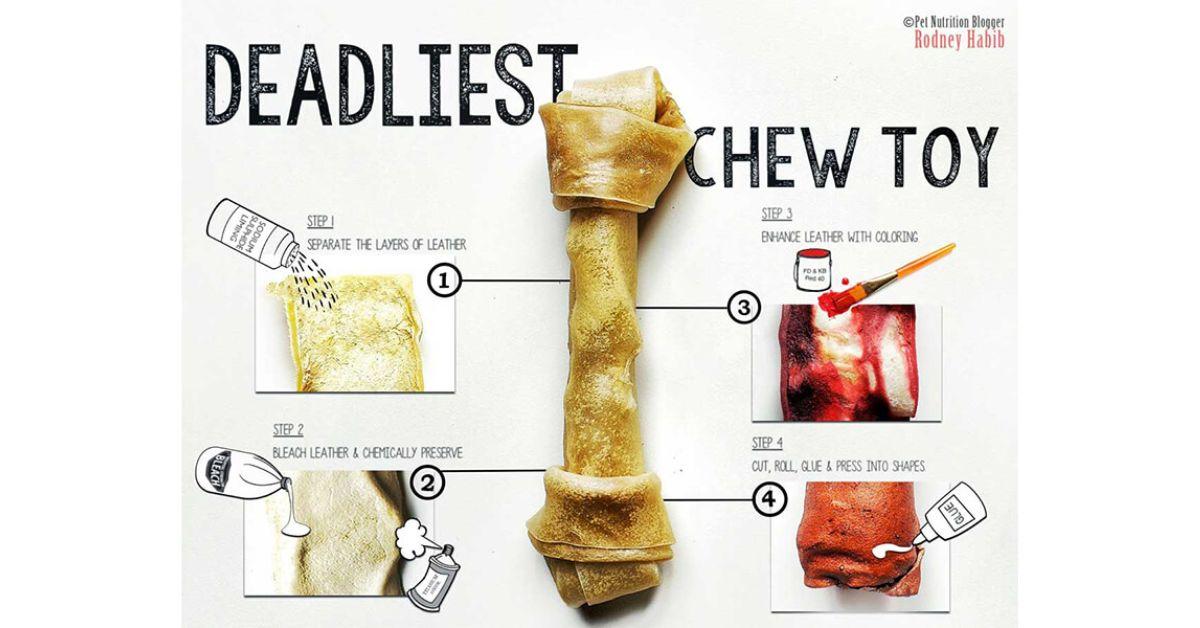 All things said, not all Spaniels experience digestive issues with rawhides or are constipated after eating them. The problems vary from canine to canine and are more acute in spaniels with a predisposition to pancreatitis or gastrointestinal issues. 
For instance, my two King Charles spaniels had varied reactions ranging from one completely disregarding them to the other color pooping after chewing them. It was the vibrant poop that scared me off and made me discontinue them, along with starting to look for better and safer options.
Ingredients
The ingredients of rawhides vary from place to place and are of dubious origin in most conditions. Cow or horse hides are the main ingredients forming the bulk of raw hides. But during manufacturing, the original products go through a sodium sulfide liming process to remove hair from the hides, which is dangerous for your canine.
Besides sodium sulfite, the rawhide is subjected to chemicals like hydrogen peroxide and titanium oxide during the manufacturing processes to get rid of the stench of the hide and improve its whitened appearance, further decreasing its safety parameters.
According to the FDA, as long as rawhide dog chews don't include nutritional information on their labels, they are not required to follow the AAFCO pet food regulations; a fact that gives a lot of manufacturers freerun to manufacture rawhide chew sticks without laboratory -testing or following purity and safety laws.
Several instances have surfaced in which testing rawhide has detected lead, arsenic, mercury, formaldehyde, and other toxic chemicals. Some tests have even found traces of dog hides and meat in the chew sticks, especially in companies exporting from South Asian countries to the States. 
Choking hazards and other problems
It is a known fact that king charles spaniels are avid chewers and can chew through everything. The artificial flavoring incorporated in the rawhide chews appeals to their sense of smell and taste buds, and after getting their paws on one, they mostly stay busy until they have chewed the life out of it. 
Unfortunately, they also tend to take large bites, which can result in choking hazards on swallowing an extra large piece of the stick.
Other than swallowing difficulties, Cavalier King Charles spaniels are more susceptible to a dental and gum disorder called periodontal disease (PD) than most other dog breeds, which is aggravated by some spurious makes of the sticks considering the FDA has no regulation over their manufacturing procedures.
Reference:
If you are a dog lover then, Subscribe to our weekly newsletters. No Spams!