Although proven non-toxic to canines, orbeez ingestion still causes detrimental effects to the pooch. These colorful little glossy balls when ingested in bulk can cause blockages within their oesophagus, stomach, or colon area, causing severe discomfort, swelling, and pain. Moreover, as orbeez are known to be great absorbers of anything liquid, it will swell up within their tiny bodies, leading to emergency care situations.
Therefore, if you suspect that your pooch has swallowed down a few orbeez balls, then immediately consulting a vet is a wise decision.
What actually happens when a Dog eats Orbeez?
A polymer popular for its immense liquid absorbing capabilities, Orbeez are also known as water crystals or water beads. Mostly used for decorative purposes, these special beads also find their usage in baby diapers, as they aid in faster assimilation of urine and runny diarrhea.
And while the components are proven to be completely safe on canines, they do have the trait of expanding when in contact with water, and hence can be problematic. These balls can easily expand upto 100 times of their 'before' size when inside the pup's stomach, leading to blockages or immense pressure on their vital organs.
So, when inside the canine's stomach, they will start sucking gastric juices or any water content that may be available. As a result, given their now increased size, the balls will stay stuck in one place, absorbing even more moisture and creating more problems. Later on, food and waste will start stocking up against the water crystal pile causing unexpected life threatening situations for the pup that will definitely need emergency professional care.
Here's a true-life incident that you may like.
Are there any side effects if my dog has consumed Orbeez?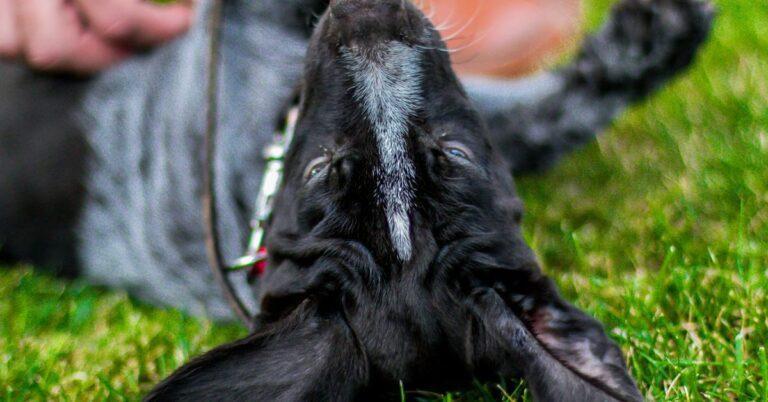 Like discussed earlier, the only side effect to consumption of orbeez is when they start swelling up in the stomach, GI tract or intestines of the poor animal. So, even though indirectly, pet parents may expect:
Lack of appetite

Abnormal swelling of the belly region

Vomiting, nausea, constipation

Unfathomable extreme pain from the stomach

Constant pawing at the belly region

Whining or not letting touch their abdominal area
Apart from these, there can be other signs and symptoms, as well. This generally depends upon the amount of water crystals the pooch has consumed and the final size these said beads can grow into.
If the final size is less than 7mm, the beads will smoothly pass through their system without hurting the pooch in any way. However, if they are any larger than that, the canine will require surgical or other professional cleansing procedures to finally be released of the discomfort.
What should I do if my dog has consumed Orbeez?
In such a case, your first and foremost reaction should be to visit a professional at the earliest. However, if this is not possible for whatever reason, the next advisable step is to get the vet on an audio or video call. Many specialists follow 24/7 online consultations and hence this should not be much hard.
Only after following through the above-mentioned process should you go for other home remedies or vet approved practices.
Induce Vomiting
Only safe to perform within 1-2 hours of orbeez ingestion, this method is extremely messy and terrifying to look at. As most orbeez swell up rather slowly, the quicker the canine is induced to vomit the better. Given their then small size, the crystals may come out without causing any more discomfort or putting additional pressure to their oesophagus.
For this, you will need Hydrogen peroxide 3-percent solution. Proven safe for dogs, 1 teaspoon of peroxide solution is what's advised for every 10 pounds of their body. When offered, the solution breaks down hydrogen and water within their body, causing a chemical reaction that induces bubbles and foams and thereby filling up the pooch's clogged stomach.
As a result, the canine will naturally try to clear everything out by regurgitating. This process can start anywhere from 10-15 minutes of the first Hydrogen peroxide 3-percent solution consumption and continue until a good 45 minutes. Sometimes, the dog may also need a second dosage of the solution. However, this should only be followed after the vet has green-flagged the step.
Usually the solution works wonders in removing any and every content that might have been stuck in their stomach. But for safety causes, it is still better to have your pooch professionally checked afterwards.
Go for Vinegar and Bicarbonate of Soda
Another easy home remedy to treat canines that have consumed orbeez includes a mixture of vinegar and bicarbonate of soda. Although this option is quite effective in procuring vomit in canines, the catch lies in deciding the safe dosage for the canine.
Upon combining these two elements, it creates a chemical reaction which instantly starts breaking down the orbeez polymer into much smaller particles. These particles can then easily assimilate with water, smoothing the removal of all orbeez remnants that may be risking your fur baby's health. Finally the remains are ejected out either through faeces or regurgitation. However, similar to Hydrogen Peroxide 3-percent solution, this concoction is only safe and effective within the first two hours of orbeez ingestion.
NOTE: Vinegar and Bicarbonate of Soda are two very powerful elements and may not suit all pooches. Therefore, consulting with vets about the mixture should be the pet parent's top most priority.
Book a Vet Consultation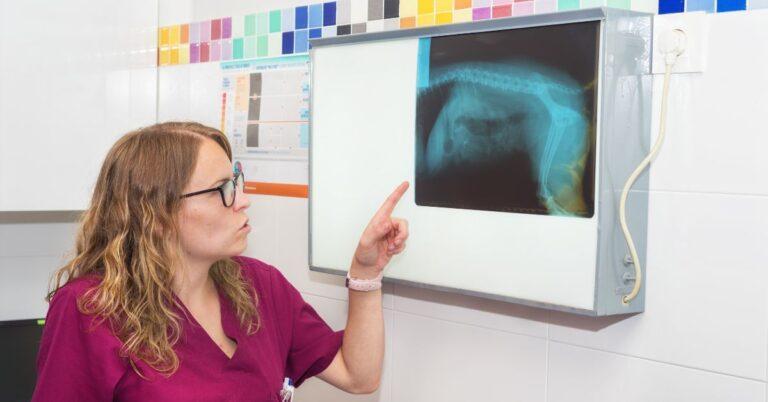 Nothing beats like that of seeking professional help from a trained and experienced veterinarian. So, if none of the above methods work or it has been more than 2 hours of ingesting the water crystals, then removal through surgical methods will be necessary.
Once at the clinic, the doc will give the pup a thorough check over, including physical examination, blood and urine tests, after which further process will be decided. Not all orbeez polymers are similar and hence, while some can be removed with suction, others will need surgery, followed by diligent after-care. Depending upon this, the pup may either be discharged the same day or may be required to stay a few days back at the clinic under strict scrutiny.
What to and What not to do in such situations?
The rules are simple. As a responsible pet parent, you should:
Dos
Seek vet consultation without any further wait

Take some water beads with you to the vet

Only perform home remedies if green-flagged by a professional
Don'ts
Never try so-called home remedies or safe combinations without prior consultation

Don't pressurize their digestive system by continuous feeding

Never raise your voice or distract the pooch, if they are on the verge of vomiting or ejecting out the balls by themselves
Being calm and using soothing words can work wonders on the anxious pooch. It will offer the pup a serene sense and thereby pacify their recovery process.
So, this was all about the colorful squishy little crystal balls, also commonly known as orbeez and how their ingestion affects our beloved canines. For more interesting updates like these, subscribe to our mailing list today.
Reference:
If you are a dog lover then, Subscribe to our weekly newsletters. No Spams!