Bringing a puppy home for the first time is hands down the best magic anyone can ever witness. I still remember the day I bought little Bruno (my Labrador baby). He was so little, only 2 months old, ready to explore the world with me, but still wary of all the new things around him, especially the car.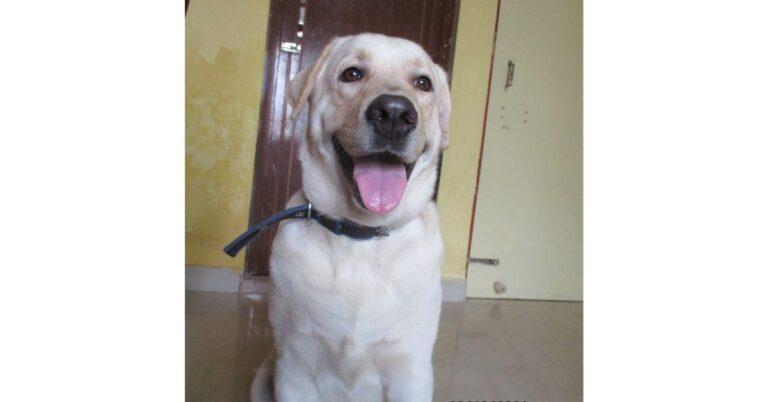 The huge interiors and the unfamiliar smell of the seats took him by surprise and initially he was a little hesitant of his surroundings. However with a little arrangement here and there he snuggled right into my back seat, without having to crate him, and probably add on to his anxiety.
Bringing a Puppy Home in a Car without Crate
Although using a soft crate is the best choice, if for some reason you don't have access to a crate or don't want to use one, then car harnesses, cardboard boxes, pet carriers, and 2-in-1 car seat combos can turn out to be a pretty good choice. They will keep the pet safely tucked at one place, preventing their falling or any other mishaps when bringing a puppy home in a car without crate.
What did I use to bring my puppy home in a Car without Crate?
In my case, I used two things to ensure that Bruno was safe in the back seat, while I drove us back home. These included a 2-in-1 car seat combo and a back seat barrier.
As the name suggests, the 2-in-1 car seat combo is a unique product which facilitates both sitting and sleeping for puppies. In my case I bought the 'Oli'Oli Pet Premium Dog Car Booster Seat & Pet Bed. However, you can also go for other similar amazing products as your requirements.
This bed was large enough for little Bruno to cosy up with his new toys and also had front and back protections that prevented him from tumbling over in sleep. However the one thing that I liked the most was its set-up process. Once my baby was comfortably sitting on it, I used the straps to attach the bed with my car seat. This allowed me to have a better piece of mind, given there was no further risk of Bruno tumbling off the bed in case of jerks or sudden brakes.
To make it even more safe, I also attached a backseat barrier. This was to prevent my little canine from jumping onto the front seat when we were on the road. With all this arrangement, I could now put all my attention to the wheel, without requiring others' aid when bringing my new puppy home in a car without crate.
Why didn't I use a Crate?
Well the simple reason is because I didn't want to. And while this may seem offensive and cruel to other pawrents, this is all about personal preferences.
On a private note, using crates for new puppies seems a little harsh to me. There are literally hundreds of other safe options available and hence putting them within small cage type designs isn't really my choice.
Furthermore, another thing why I ditched a crate when bringing my Bruno back home in a car was because I was worried that it might impact his psyche. Already being suddenly introduced to new surroundings, he was a little anxious and hence putting him into a confined design seemed like it might make things worse.
How did I bring my Puppy Home in a Car without Crate?
Now before I started, I read numerous blogs that showed how puppies feel when they come in contact with humans for the first time. I was pretty surprised to find that a puppy in such cases may exhibit a plethora of emotions, ranging from sheer excitement to a tad nervousness, based upon their individual personalities.
Therefore, I was sure to be really gentle and patient when trying to lure Bruno into the car with me. As to how I did that, this is how it went:
Connecting with the puppy
Even though Bruno was literally jumping up and down when he saw me, I knew he would require some time to completely come out of his comfort zone. And hence before tugging him inside my car, I made it a priority to connect with him with patience.
This included a lot of playing, letting him sniff his surroundings (including his new 2-in-1 bed and the car interiors), taking him on a nice walk and letting him finish his nature's call. This really helped calm down his frantic nerves, and soon he was nestling down quite comfortably before I started the ride.
Making his ride comfortable
The next thing I did was fill his bed with two soft plushies. Once Bruno had completed all his outside business, I lifted him up and slowly placed him on his bed. I had previously kept the plushies that I had bought for him on both sides of the bed, which after a little sniffing he immediately cuddled up to.
Initially, he played with them for a few minutes, but then he slept all through the ride, tucked up close to them, feeling them as his siblings.
Setting up the bed and the barrier
Finally, I followed all the directions to the proper setting up of both the booster bed and the backseat barrier. I tied up the barrier really close to the backseat's edge, with the bed's straps carefully attached to the backseat for added stability.
Even more, I made sure the car wasn't moving too fast as it could lead to pulling off brakes suddenly, in case there was any hurdle ahead.
Are there any other ways of bringing a puppy home in a car without crate?
While this was my experience, there are also a number of other feasible options that pet parents may try. These include:
Car Harnesses
Car harnesses are the next best option for bringing a puppy home in a car without crate. Their special design makes them both comfortable and safe for the puppy to both sit and sleep on the product during the whole car ride. This way you won't have to constantly look over and can focus better on your driving.
Additionally, some car harnesses also arrive in the form of hammocks which can be easily set up to the car seats. So, if interested pawrents can give them a try.
Pet Carriers
Similar to crates, pet carriers are enclosed designs that are manufactured for the safe transport of little puppies. However the distinctive feature with them is the presence of wire framed sides which offers enough ventilation to the canine being carried around.
Usually, they come with adjustable straps and zippers and are best for woofers who exhibit social anxiety or other traumatic signs. When transporting, they can be easily lifted and put, thanks to their durable handles, making them a good choice for puppy bringers.
Cardboard Boxes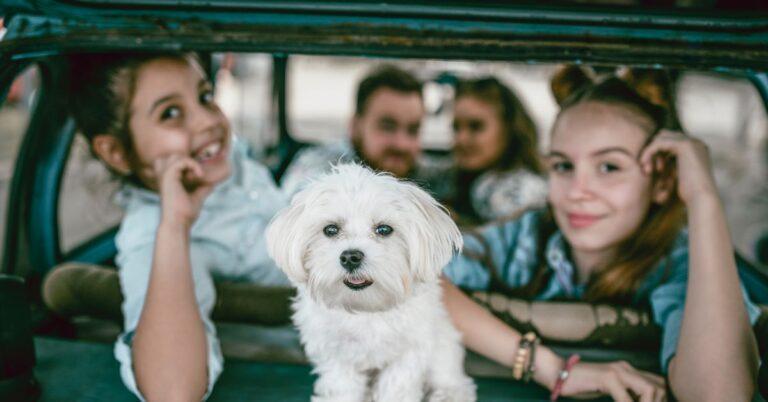 Finally, while this might seem a tad controversial, cardboard boxes with higher sides are the best choice if you stumble across a tiny puppy in desperate need of help, and you have no crate or any other pet carrying product with you.
Only suitable for little puppies, preferably below 10 weeks of age, you can place a soft blanket or else paper pieces to lessen the impact of friction of their skin against the cold base of the cardboard box.
But always remember that this is only for emergency situations and therefore trying bringing a puppy home in a car without crate and in a cardboard box is never advised. The puppy may go over the edge, tippling over and hitting the car floor, leading to injuries.
You may also like:
Top 5 Best Dog Car Seats [2022] Buyers Guide
Tips and Advice- How do you crate train a Springer Spaniel Puppy?
If you are a dog lover then, Subscribe to our weekly newsletters. No Spams!