In my previous blog, I discussed how portable dog showers are really efficient in giving a dog a wholesome bath. However, today I will be covering one of my previous experiences with portable dog showers and how lack of knowledge on its proper usage can lead to troublesome situations.
So, the reason why portable dog shower didn't work for my dog initially was because I had not planned it perfectly. The height was too much for him but small for me. I didn't have other fittings which could help me keep him in one place, and also I hadn't thought of investing in an air dryer. So, after a bath, my whole house was wet and messy.
I will be going into further details into my personal experience below. So make sure to read until the very end.
My Journey with Portable Dog Showers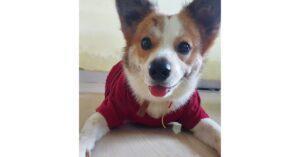 Now, if you are an avid reader of my blogs, you will recognise Viku as my youngest pup. And while he may seem all sweet and refined, I can assure you that he is the little devil of our pack. He seems to enjoy making me run behind him and the same goes for his bath routines also.
So, I finally decided to opt for portable dog showers. When I first came across the idea of using a portable dog shower, I hardly knew about any of its other requirements. Moreover, having read the numerous articles all praising these portable dog baths, I jumped in too quickly and bought a decent looking dog bath from a popular manufacturer.
However I soon started facing nightmares every time I used the portable dog bath.
Why Portable Dog Shower didn't Work for my Dog?
The reasons include:
Height
So, the first mistake I made was bringing in a bath that wasn't of the right height. With proper fittings, the portable bath stand stood at a height of 4 feet above the ground which was too high for Viku but too low for me.
It took me a lot of coaxing to have him climb to the bath with a bed-ladder I had, however he was still too afraid and kept on shaking really bad. At the end I had to give him a calming supplement for dogs, and then only could I proceed with the bath without further affecting his mental health.
Furthermore, during this entire session I had to bend down half-way and ended up having a severe back pain that lasted days.
Additional Equipments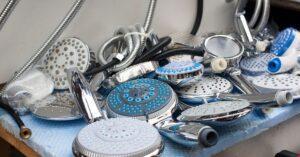 The second thing that became a hurdle is the need for other requirements. When using portable dog showers, you will need a lot of things by your side which obviously I didn't have with me in the initial stage. Some of these include a pet sprayer bathing tool, a flexible chain arrangement, and a powerful hair dryer to prevent any mess from happening after the bath.
Therefore without these add-ons it became very difficult to have Viku confined to a single place when I scrubbed the dirt from his coat. Bruno gave me no such headache, as he absolutely loves bath time, but having to control Viku was a real task. He would try to jump off the portable dog shower stand, run around the whole bath space and keep on shaking his wet fur continually.
Thus, at the end, it was both me and Viku who were all soaked, with the exception of one being clean and the other one completely messy and stinky. Furthermore, when I tried patting him dry, he wouldn't stand still, neither in the tub nor on the bathroom floor. This all led to a whole afternoon being spent on cleaning my house, including my bedsheets, carpet, clothes, and whatnot.
Hard Set-up
Now while I could cancel the above two drawbacks that I faced, still the setup was a nightmare. The portable dog shower had to be fitted with screws and nut bolts, and hence removing the set-up after every shower was another arduous task. Moreover, it was impossible to do so with just one person and even though I work from home, my family has to go to their respective jobs, that means I could only rarely use the dog shower to bathe my Fidos.
Another thing that I really had a problem with was that the fittings had to be done properly. If it was too loose, water would sprinkle everywhere, whereas in case the fittings were too tight there would be immense pressure on my house's piping system. And given that I am not a plumber myself, getting the fittings to the right level took me more than a few minutes, if not hours.
Drainage System
Another reason for my sudden inclination towards portable dog showers was due to their efficient draining. Unlike normal bath tubs, they were claimed to have large drainage holes that didn't end up jammed with all that fur. But to my dismay, the stand I had purchased didn't do much of a good task.
Even though the drainage hole was relatively larger, the patterns on the drainer kept on catching fur, jamming the dirty water. Thus, I literally had to hustle between trying to keep Viku from jumping off the dog bath to keeping all the hair away from the drain hole.
Ultimately tired of this whole farce, I put the portable dog shower for sale on Ebay and hoped that the next buyer would know what to do with it.
What did I do next?
Well, after such a grand failure, I took ample time reading and researching the proper ways of using a portable dog shower. I even visited a few professional dog groomers and had a chat with them regarding the same. And here I present to you the secrets I learned from my conversations with them.
Always have your checklist ready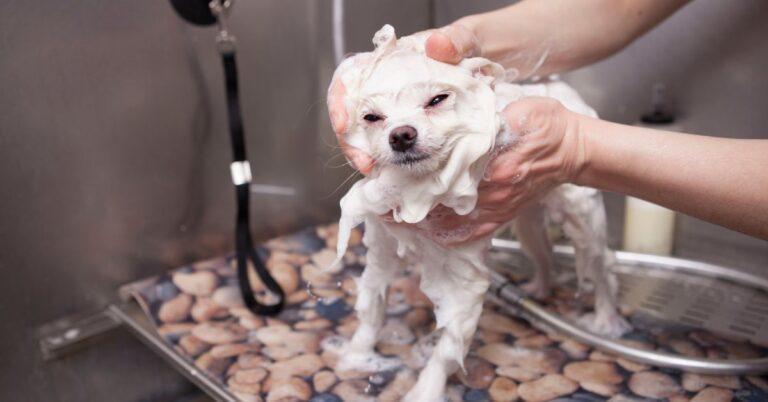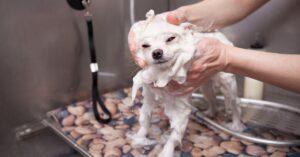 One of the professional groomers advised me to always be ready with a pen and paper. The market is full of portable dog bath variants, each with their own set of advantages and disadvantages. Hence, without jumping blind on to the trend, it is much better to note down all your requirements and then start the research.
He also asked me to be very cautious about my pups' physical and mental conditions when making the purchase. For example, their height, weight, existing medical issues, fear of height, etc.
Space & Height
Not all dogs are good with heights, like my little Spitz mix. And hence taking care of their trauma is a must. Without this there won't be any real benefit of investing in these super-expensive portable dog showers.
The pup will only end up emotionally drained having to constantly battle with its fear, and may even snap or lunge a full force attack. This in no way is a favourable circumstance. Thus ensuring that the height of the bath's base from the ground is at a comfortable height is indeed necessary.
The same also goes for the bath space. Depending upon the canine's size, always go for a larger portable dog shower. This will help them have enough space to move around, sit or lie down comfortably.
Safety Features
A lesson that I personally learned, safety features like restraints, non-skid flooring, and higher weight capacity should never be skipped. No matter if the pup seems to love the bath times or not, there is no way of determining their mood.
The pup might get too excited and choose to jump down the portable shower or choose to show his/her jazz skills when being scrubbed. These could lead to pretty harmful situations and therefore having safety features added on to your portable dog shower is a worthy option.
Drainage
Almost all portable dog baths arrive with large drainage holes, however some may have small drainers that could lead to congestion. So, in such cases it is better to go for either completely open drainage baths or the ones that have huge holes in the drainers for the fur to pass through it without much manual intervention.
The tub sides should also be high enough to keep the dirty water contained in case the drainage gets stuck. Without this, you could end up flooding your entire bathroom or carpets.
Add-ons
While it may be expensive, looking for add-ons that match the portable dog showers' design or type is also a good choice. I usually go for handheld shower attachments, scrubbers, and air dryers.
They make the whole thing easy, helping me perform every thing starting from bathing my dogs to patting and blowing them dry all in one space.
Final Thoughts
In this blog, I covered whatever my experience was with the first portable dog shower I had purchased and how pawrents like me can avoid such expensive mistakes. If you found it helpful, do make sure to leave a comment. It will definitely encourage me to keep on sharing such interesting topics with you.
If you are a dog lover then, Subscribe to our weekly newsletters. No Spams!