The truth is out! Dogs love music. The "Happy Hounds" playlist by Spotify consists of songs recommended by animal expert Anna Webb in partnership with Skoda. The list consists of songs you can play with your furry friends to calm them while traveling with them in your car.
To be clear, this is a playlist for dogs and not for dog lovers. So, don't expect songs related to dogs, such as "who Let the dog out" by Baja Men. Since we clear that up, let's get to the topic. The playlists were created to help dogs stay happy and calm during car rides. 
So what kinds of songs can make dogs happy?
The Happy Hounds playlist contains songs that can help relieve stress from dogs. The songs consist of soft vocals and specific rhythm and beat per minute.
It's high time owners should think of their pets while traveling. Around 75% of drivers said that driving with a dog is distracting. This puts them at a safety risk when driving in a crowded place or on tricky terrains.
Well, you should be worried about the songs. Just because it is for dogs, doesn't mean you couldn't enjoy them. In fact, the number one song on the playlist is the chart-topper "Anti-Hero" by Taylor Swift. 
Anti-hero comes with a 106 bpm, making it a perfect tempo to calm your furry friend. The vocals are sung at low frequency and speed. This helps with your dog's anxiety, thanks to its 4X4 steady rhythm.
Other popular songs approved for dogs include "careless whisper" by George Michael, "Fly me to the moon" by Frank Sinatra, "Knowing Me knowing you" by ABBA, and "Like a Prayer" by Madonna.
Some other songs in the Happy Hounds Playlist 
No Woman No Cry by Bob Marley & The Wailers

Oh My God by Adele

Good Days by SZA

More Than A Woman by Bee Gees

Orphans by Coldplay

Coming Back (feat. SZA)

Candy by Paolo Nutini

Dreams by Fleetwood Mac

Fly Me To The Moon by Frank Sinatra, Count Basie
The No woman no cry is another marvelous masterpiece for calming dogs. The Reggae genre works wonderfully on anxious days due to its unique rhythm and 4X4 time signature. The song has a heavy accent with 2nd and 4th beat of the bar. 
Harry Styles's "watermelon sugar" also makes it to the list. The song sits at 85 bpm, making it an ideal song for chillaxing anxious dogs.
Why is music important for dogs?
According to a study comprising 2000 dog owners, around 75% notice their pets getting stressed while traveling in the car. 
A recent research study from the University of Glasgow suggests music can help with dogs' behavior. In the study, dogs were exposed to various types of music and sounds. Researchers observe their psychological and behavioral changes.
Researchers noticed positive behavioral changes in dogs in specific types and genres of music. Reggae and rock music were among the top choices.
It could be because these genres come with pleasing sound aesthetics and crystal-clear studio production. Reggae is loved by millions for its chilling and soothing music. This might be the reason why it initiates a calming response in canines.
It was found in the study that around 68% of owners knew that certain types of music trigger anxiety in their dogs. However, around 28% of owners had no idea about music upsetting their pets.
Sam Hutton has listed the top 10 music for dogs to listen to while traveling. He also provided a list of songs not to listen to while traveling with dogs. 
The ten worst tracks to listen to around dogs include songs like "back in black" by ACDC, "Enter Sandman" by Metallica, and "Ace of Spades" by Motorhead.
The hearing capability of dogs is sharper than humans. That's why it's better to avoid music by whistling. This could trigger a natural response and curiosity in the dog.
Top 10 calming songs for your dogs while traveling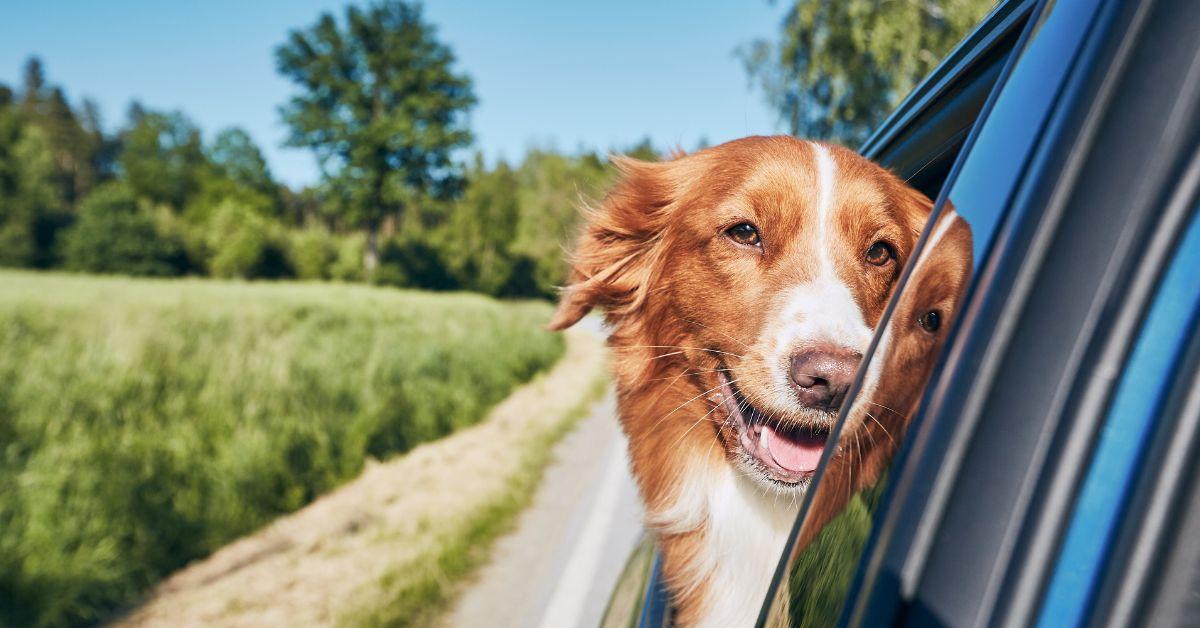 (Everything I Do) I'll Do It for You by Bryan Adams

Dark Side of the Moon by Pink Floyd

Desperado by the Eagles

Hounds of Love by Kate Bush

How Deep Is Your Love by Bee Gees

I Want to Know What Love Is by Foreigner

Love is King by Sade

Many Rivers to Cross by Jimmy Cliff

no woman no cry by Bob Marley

One In 10 by UB40
Top 10 worst songs to play to calm your dog whilst traveling
Ace of Spades by Motörhead

Back In Black by ACDC

Black Dog by Led Zeppelin

Chop Suey! By System of A Down

Duality by Slipknot

Enter Sandman by Metallica

Master of Puppets by Metallica

Paranoid by Black Sabbath

Running with the Devil by Van Halen

Smoke on the Water by Deep Purple
Making your dogs feel safe and secure
According to a poll by OnePoll, around 36% of dog owners fail to identify the signs of stress and anxiety in their dogs while traveling.
Around 26% of owners knew that anxiety and stress could lower the immune system of their dogs. This can expose them to harmful illnesses. 
Becky Skyrme, Blue Cross Behaviourist, provided some great tips to introduce dogs to traveling via car. 
According to her, owners should expose their dogs to car travel at an early age. This helps them to understand that traveling is normal and a day-to-day event.  
If you have an old dog, there is a chance it could experience motion sickness while traveling. That's why dogs get terrified when they think of traveling. In such cases, owners should talk to their vets. This helps your dog feel safe and comfortable. 
Starts with a stationary car. Train your dogs to jump in and out of the car and reward them with a treat. Play some games or do some activities, making sure they spend some time inside the car. Start with making small journeys for their favorite things like going for a walk, to the playground, or a food treat.
If you are a dog lover then, Subscribe to our weekly newsletters. No Spams!