Now everyone loves their Spaniels and wants them to live a long, healthy life. And while most pet parents spend thousands of bucks tending to their proper feeding and grooming requirements, most of them forget to do the very basic thing.
Unlike popular misconceptions, a Spaniel needs to be checked regularly and not only when there's a possible health or behavioral emergency. Although many stick to an annual vet appointment, there are many factors that may require more frequent visits. Veterinarians aren't only there to treat sick animals but also to ensure one is leading a proper life.
Why are vet visits so necessary?
When a pooch visits the vets regularly, it becomes much easier to diagnose any symptoms that may be lurking inside them looking for the chance to emerge as a catastrophic health issue. The vets generally start with a physical exam which transcends further to blood and urine tests.
Next comes the weight and energy tests where the vet may let the dog run over an obstacle course and mark their body behavior. This is an optional test in many states and thus if your vet doesn't do this, you don't have to panic. There are many other ways for measuring these criteria, and therefore it's better to let the doc do his/her own job.
Finally at last it may take two to three days for the results to come out from the lab, after which depending upon the numbers the vet may advise medications, diet intake, or change in other daily activities of the Spaniel. In extreme cases, you might also be asked to bring the pup to the clinic for further testing and procedure.
How do I know when to take my Spaniel to the Vet?
Apart from the canine's health condition, their age also plays a major role as the deciding factor for the frequency of vet visits. To make it clear to understand, here's a detailed guide as per the life stages.
From birth to the first year of Puppy hood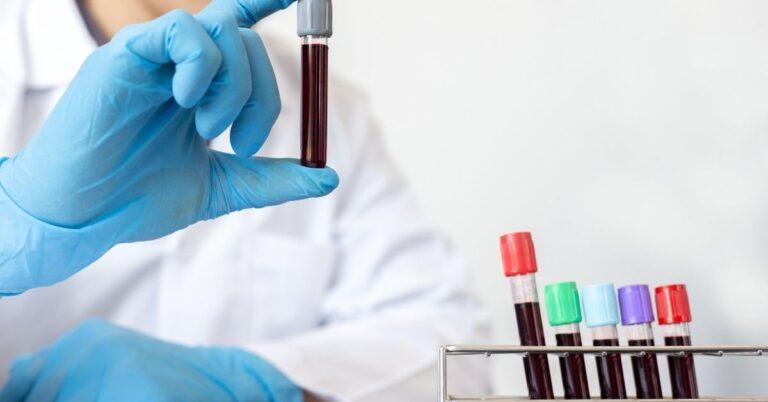 When born Spaniel puppies are as fragile as a feather and hence this is the phase where you will have to get to the vet's clinic every once in a while. And no we aren't saying it in a scary way but the pup will be requiring its vaccinations.
Like we previously discussed, 6-8 weeks is the best time for puppy vaccinations. Thus, until they reach the age of 16 weeks you will have to bring the little woofer into the vet office every 3-4 weeks.
Starting with the core vaccinations, your vet will administer essential dosage of medications to the little man/lady, including tick and flea treatments, heart worm preventive measures, etc. During this phase, your vet will also most likely examine your pup's growth rate, metabolism rate, and other essential aspects responsible for ensuring the Spaniel will grow without any issues. This can be further divided into:
6-8 weeks- first DHLPPC shot

10-12 weeks- second DHLPPC shot

12-24 weeks- first Rabies shot

14-16 weeks- third DHLPPC shot
This also includes your pups' spaying or neutering as the best time for taking this major step is once the Spaniel becomes six months old. While many vet may also follow the procedure at a much earlier or later phase, the pup's health and genetics may also cause fluctuations.
Adulthood (1-7 years)
Generally the healthiest life stage of a Spaniel, this is when they will do well with a vet exam every six months or even annually if the pup is of top health. Throughout the span the pup will only get a distemper-parvo and rabies booster shot, with certain cases requiring additional booster shots of kennel cough, lyme disease, leptospirosis, parainfluenza, etc. The latter also depends upon the climatic conditions, risk factors, and previous medical history of the pooch.
As the dog matures, the vets focus more on examining their physical, behavioral, and mental aspects. Thanks to all the new spiked hormone production this is when most Spaniels start acting stubborn, defying their parent's command cues, and come into heat. So, even though these phases may be temporary, some dogs may behave weird for a prolonged time, which often refers to an underlying condition.
Apart from these, other regular check ups will include a head-to-toe physical examination, blood, urine, stool tests, heart worm and finally a dental exam.
Senior phase (8+ years)
Ultimately, the senior phase is when you will start noticing subtle age-related changes in your beloved fur baby. They will require more care, show more vulnerability to illnesses, have less energy, and even exhibit less enthusiasm for food and other strenuous activities that they previously used to love. This is a common occurrence and hence to ensure that they are doing good it is better to have them checked by the vet every 3-6 months.
As an additional safety measure, the vets will mostly include chest radiographs and ultrasounds along with their regular annual booster shots, blood and fecal tests. The result then aids in tracking any symptoms that may develop into an illness from the very initial phase, thereby preventing any such factors that could have compromised the pooch's quality of life in the later stage.
Bones, joints and ligaments strength will be tested through advanced machines, and based upon the scores, the vet may prescribe vital nutrient or calcium supplements. Similarly, during the later phases of life, i.e. from 10-14 years, it is better to get your vet's appointment more frequently.
When should I take my Spaniel to the Vet right away?
Excluding the semi-annual or annual visits, your pooch will need vet assistance as early as possible in case of health emergencies. Some of these include:
Breathing issues

Unconsciousness or uncoordinated muscle movement

Accident

Seizure

Diarrhea and vomiting for more than 24 hours

Broken bones, torn ligament or tear in muscles

Ingestion of toxic items

Pale gums or severe bleeding

Extreme lethargy

Bloated, painful, hard abdomen

Pus or blood oozing out from ears, eyes or other areas
Always remember that these above-mentioned symptoms are only a few of the many instances that could go wrong with your Spaniel. Therefore, the moment you feel the canine is behaving weird or strange, taking them to a vet is what's the best ultimate solution.
Are vet appointments too pricey?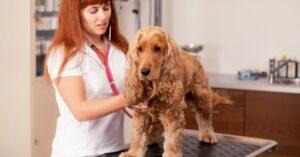 Typically based upon the services you are booking, the price of your Spaniel's vet appointment may fluctuate variably. This includes the type of service, breed of the canine, availability of the equipment and lab facilities, emergency procedures, overnight boarding, anesthesia, hospitalization, etc.
So while standard veterinary check ups usually start from $45, emergency procedures can cost anywhere between $500-$3000. Here's a detailed breakdown of the vet costs as per the services availed.
Routine Checkups- $45 to $300

Spaying/Neutering- $150 to $250

Physical exams- $45 to $60

Vaccine shots (individual)- $15 to $30

Fecal exam- $20 to $50

Heart worm exam- $40 to $55

Dental checkup/cleaning- $60 to $500

Allergy testing- $200 to $350

Geriatric screening- $80 to $150

Blood tests- $70 to $190

X-rays- $150 to $300

Ultrasounds- $300 to $750

Wound treatment- $600 to $3,000

Emergency Surgery- $1,200 to $6,500

Oxygen Therapy- $500 to $3,500
All of these are the most commonly followed cost charts for vet services. Additionally, you may also need to spend extra bucks for hospitalization services which is again decided on the basis of your Spaniel's stay.
This is why dog experts and vets often advise getting your pooch a medical insurance of their own. Taking such a step will not only ensure your pockets aren't severely dented but your pup will also be automatically entitled to certain special advantages than those who aren't insured.
If you are a dog lover then, Subscribe to our weekly newsletters. No Spams!