Another one of the highly sought after color variations, the Tri Color Working Cocker Spaniel is an amazing mate for individuals who have large fields or go on hunting excursions.
They look exactly like all other Cocker Spaniels, with only the coat shades differing from each other. However, if you are particular about the working Spaniel, then there are definitely some things to look out for.
But before that, let's start by understanding what makes a working Cocker different from other pups of the same breed.
What is a Working Cocker Spaniel?
Blessed with much sturdier and athletic looks, the working class of the Cockers are bred specifically to not be lazy. These pups are mostly used in fields for retrieving and keeping the lands free from small rodents and pests that just won't go away. Given their small-medium stature and lean compact body, they can easily dive into deeper grounds, flushing their target out from their hiding places.
Unlike other Spaniels, the working class woofers are no cuddle buddies. They don't like sitting and lazing around for long hours, rather are the happiest when given demanding tasks.
How does a Tri Color Working Cocker Spaniel look like?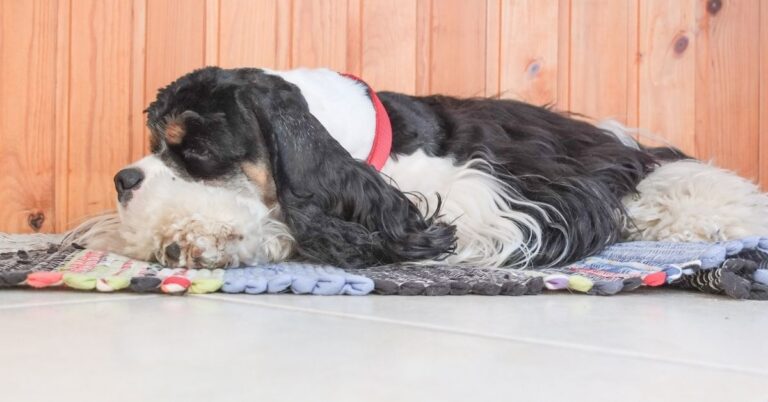 As discussed above, working class tri color cocker spaniels are more athletic and less fluffy. Their heads are round, broad, with almond-shaped eyes and a well-defined snout. The pups have a wide chest, leaner stronger legs, and a comparatively smaller body with much less fur than their show-dog cousins. All of these make them the best gun dogs for easy retrieval, flushing and hunting games for owners living in the countryside zones.
Their bodies are generally covered with three color combinations which can be a mixture of either black, tan & white, orange, white & black, or liver, white and black furs. Some pups may also exhibit other rare shades, depending upon their gene mutation and parents' progeny.
How big does a Working Cocker Spaniel with a TriColor Coat get?
When it comes to height, working Cocker gun dogs are relatively smaller than its show variety. This biological difference is there to aid their bodies perform efficiently during high pressure tasks and dive deeper into deep forests, bushes, or shrubs.
So, upon reaching maturity, an adult male of this particular variety and coat hue measures around 15.5-16 inches, while females grow between 15-15.5 inches. Similarly, their weight doesn't generally cross the mark of 29-32 lbs, which is much much less than a show quality Cocker Spaniel.
How long do these woofers live for?
Being one of the healthiest and active Cocker Spaniel breeds, the working tri color Cockers' life expectancy ranges between 12-15 years. However, some may easily go over this average scale and even live longer, like Uno, given that they are provided ample exercise and workouts, a balanced diet and a good environment to live in.
But, apart from that certain factors like their breeding methods, parents' health and any prevailing medical issues play a major role in deciding their life's fate. Even more, some pups may also be prone to:
Hip and Elbow dysplasia

Eye and Ear problems

Skin infections

Progressive Retinal Atrophy

Patellar Luxation, etc.
To avoid these circumstances and ensure them with a healthy life, pet parents need to be very careful when getting the woofer. For instance, getting all necessary details about the parents' pedigree, as well as understanding the breeding method is highly crucial to have a genetically strong pup.
And for this, experts often advise taking in canines bred by professional breeders only, those with enough experience and qualification to do so.
Why should I choose a Tri color Working Cocker Spaniel?
Small and energetic
First of all, never go on the tiny and fragile looking appearance of a working Spaniel. They have tremendous amounts of energy levels that need regular penting off to make sure the pooches are all happy and healthy. So, if you are an active individual or someone with large acres of farm this particular type of the Cocker Spaniel will definitely be the best choice for you.
Moreover, as they are small, they won't take up much space in your residence, nor will they leave you with huge food bills.
Highly intelligent
Ranked as the 20th most intelligent canine breed out there, working Cockers are fairly easy to train, love to impress their owners and have a never ending zeal to learn new things, that may be doing tasks, or rolling out on their owners' commands. So, with the right training skills and regular practice you can have your fur baby doing newer things to maybe help you out with your daily chores or just to impress your guests.
Lovely nature
Although these woofers may not show much inclination towards cuddling with humans, that doesn't mean in any way that they don't love their owners. In Fact these tri colored pups are the sweetest little affectionate canines that you could ever have wished for. They are gentle towards all animals, given that they are properly socialized from a very young age.
Hardworking
When it comes to work ethics, nothing and I repeat NOTHING makes them run in the opposite direction. No matter how hard and tiring the work might seem, these pups will do absolutely anything to complete their task in the given time and with complete efficacy. Be that protecting the field from rodents or flushing out turkeys and other small birds for hunting purposes, they love working hard for the majority of time they are awake.
Low-shedding
Now, as the working pups have a coat that is covered with lesser amounts of fur, contrary to 'show breed' Cocker Spaniels, owners don't have to worry about their shedding. A regular brushing and a deep cleansing bath is bound to keep your Pooch happy after a long day at work, and also go easy on the expense behind their grooming. A good raking every once in a while is also advised to get rid of any dust or dirt that might have accumulated near the hair roots.
Are the Tri color Working Cockers good dogs?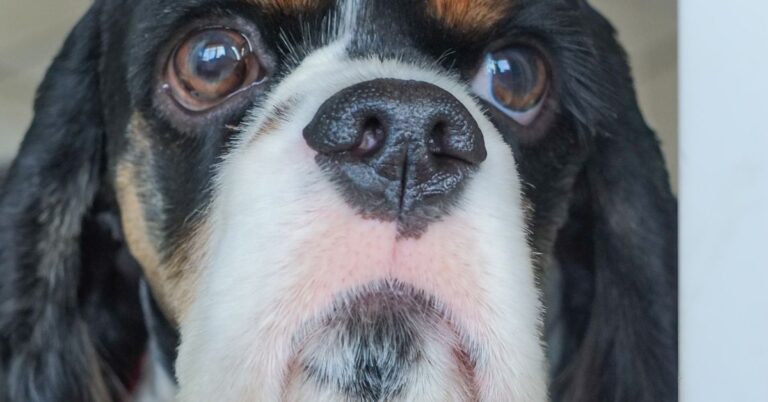 Absolutely YES!!!
Every canine is a good dog, despite it's breed, progeny and type. And it is not something that we are saying, but this very same notion is also supported by big names.
Canine behaviorist and trainer Wendy Volhard and professional breeder Carolyn Sisson have time and again exclaimed that a lot of a dog's behavior depends on various external factors. Some of these include environmental factors, lifestyle, and even the owner-canine relationship. Thus, if the upbringing or lifestyle of the pooch isn't good, visible changes in its behavior and personality can be found. The woofer may become snappy, aggressive, and even afraid of every little thing.
But when they are trained and reared properly, they make amazing pets for anyone and everyone. They are mild-tempered, gentle, unwaveringly loyal and very adaptable to any situation they are thrown into. These pups are popular for their peg patience and attention to every minute detail. This is also why many nations choose tri color working Cockers as sniffer dogs at police or border agencies.
How to train a Working Cocker?
Positive reinforcement training is hands down the best method of training a working Cocker Spaniel. The method has no hard rules, rather helps them associate the new tricks with good memories and hence better respond to them. Following this very method even allows both the parents and canines to bond well and make happy moments with each other for life.
We hope you have all your questions answered with this blog on Tri color Working Cocker Spaniels. If you have doubts, don't forget to mention them in the comment section below and we will be getting back to you soon.
If you are a dog lover then, Subscribe to our weekly newsletters. No Spams!