'Heel' in dog training basically means to keep your dog by your side when you are outside. Upon giving the command, the pup should come running to your side and not leave until further instructions. This verbal cue revolves around the safety of the pooch, and hence every pet needs to understand and comply with it.
But why do pet parents need such a command??? Let's look at the why's and how's of this particular training cue.
What is 'Heel' in Heel Training?
Apart from being a verbal cue, the word 'Heel' is used to denote the back part of a human's feet, typically below the ankle. So when instructed, the dog positions itself in such a way that their front foot lies in line with your feet, and hence the name. 
Heel training comes under basic training etiquettes that every pup should go through. This can come handy when you are outside on a walk or the pup is off leash during a nature trek. Thus, anytime they wander off too far or a dangerous situation pops up, the owner could easily ensure the safety of their beloved fur baby.
What is Heel Position?
Like previously discussed, heel position is when the woofer's feet are in line with the owner/trainers' feet. The pup may be present on either side, although left sided heel position is much more prevalent, as traditionally hunters used to carry guns in their right hands. Since then this notion has been carried upon by many. However, it is always best to switch whichever side is more comfortable for the handler.
Similarly, while the cue is used to keep the canine on the owner's side, the final positioning may differ. For instance, if you are standing, the dog will come and sit near you when asked to 'heel', but in case of movement, the pooch will walk side-by-side with its owner. Even so, many owners and handlers might also want their canines to come and sit a bit ahead of their feet.
Heel positioning is a completely personal choice and should be done based upon the owner and the canines' comfort level.
What makes Heel Training necessary?
When done properly, heel training is rewarding for both the owner as well as the pup. So, if you are wondering why you should train your pup heel training, here are a few reasons that might help you make up your mind.
Mentally stimulating exercise
Unlike roaming free, a dog has to maintain a relaxed state of mind when commanded to heel. This takes a lot of impulse control and focus, therefore it is not easy for these little creatures, given their fickle curious minds.
Moreover as the little ones have to ensure that they don't leave their owners side no matter what, this training acts as a great mental stimulant for them. So, when practiced regularly, heel training can greatly satisfy their mental and physical stimulation requirements, therefore adding to their overall quality of life.
Safety Measure
The second most beneficial attribute of heel training your dogs is that you can ascertain their safety when outside. A majority of pups pull on to their leashes during walks which increases the risk of road accidents or running into a dangerous situation with another pup. This in turn not only jeopardizes their safety, but also endangers many lives, including the handlers, passer bys, and other animals.
To prevent such instances, pet parents can enforce proper heel training. This will keep the pooch within a safety range and typically away from any distractions or triggering factors that they could stumble upon when on a walk.
Enhances Parent-Pet Bonding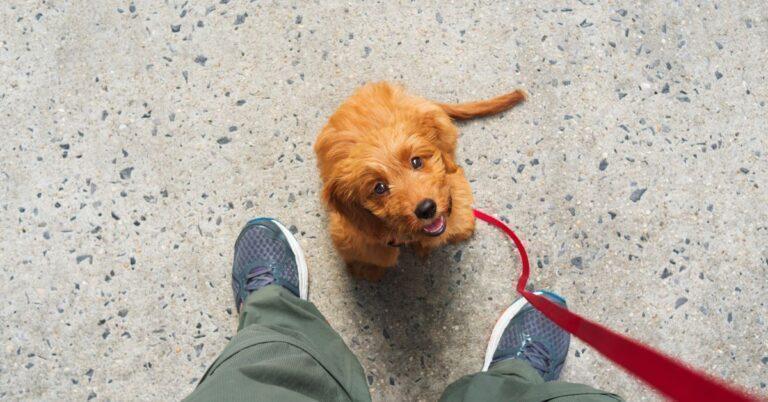 As per various studies, training your dog to heel has also been found to greatly enhance the bonding between the pet and its parents. A dog choosing to listen and stay by your side, while ignoring all other distractions can be linked to their dedication towards you.
Additionally, this honor of request also shows the amount of respect the pup has for you. They think of you as the 'Pack of the Leader' and hence choose to abide by your commands, rather than being stubborn or acting out.
Ensures Smooth Walking
Dog walking is a sport that excites both owners as well as their pups. But unfortunately, not every walk is as enjoyable as it may seem. When going out with an untrained pup, they are highly likely to lash out on the leash, tugging it everywhere you go, making the walk may feel more like physical labor rather than a bonding time.
However, if the pup is trained to heed to the call for a heel positioning, you automatically get a polite, well behaved dog. Such canines are least likely to act out when outside as their complete attention lies on you. This in turn ensures a good, enjoyable walk as compared to your previous dragging episodes.
Lesser Reactivity
Finally, vets also advise pet parents to enforce proper heel training in their pups, as it makes them less reactive to their surroundings, passing humans, vehicles and other animals.
Usually, most dogs show aggressive or curious behavior when they are met by strangers. This is a typical response for the fur babies when they smell new pheromones from the approaching unknown person or animal. However the same behavior may also be seen in an improperly unsocialized puppy and this is why heel training is a must.
By having absolute control over their emotions, you are saving them from any dangerous situations that they might get into.
How do I train my dog to Heel?
Before starting with the heel training, the first thing you need to make sure is that you have plenty of treats. Canines are very food motivated and hence if you want the pup to catch on to the training basics quickly, then positive reinforcement training is your best choice.
Now coming on to the main part:
Choose a place with minimal distraction
Dogs are super curious animals. So, even though the pup is interested in what's inside your hand, they still might be very responsive to other distractions, such as passerbys, other dogs and animals, and even traffic.
Thus, to ascertain their full focus on what you are trying them to train, it is highly essential to choose a place with no or minimal distractions. Fenced yard spaces are generally the best option for pet parents, but if you stay in apartments, visiting a local dog park when there aren't many dogs can also work out well.
NOTE- You will also need to be extremely careful of the training time. It is always advised to take your dog out for training sessions when there's minimal traffic sounds or passerbys. Typically early mornings are the best time for doing so, as with fewer sounds, there is less risk of your dog getting distracted.
Start with the Basic 'Sit' Command
Prior to starting the training, you need your dog to be calm and focused. So, getting the pup to sit is the first thing you need to do. Once the pup has calmly settled down with eyes fixed on you, take a handful of treats in your fist and direct your pup to come and sit on your left side.
It will take a few rounds of practice before the dog promptly responds to the command on its own. But don't lose your patience meanwhile and keep on practicing.
Proceed to 'Heel' Cue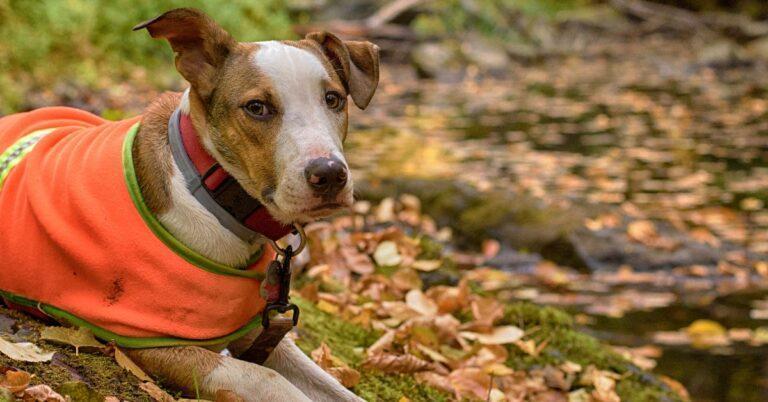 Once the pup gets habituated with the sided positioning, the next step is to add the command 'heel' to the action. Everytime, you direct the dog to sit/stand by your side, initiate this by synchronizing the action with the 'heel' verbal cue.
It may take more than a few tries before the pooch is able to understand what you want them to do. Meanwhile, don't forget to keep on practicing as this will help shape the pooch much faster and efficiently.
Never raise your voice, hands, or use harsh abusive methods, such as electric collars, to try and impose any training tricks. Doing this will only hamper your parent-pet relationship, with either the dog growing to be scared of you or be distrustful of your actions.
Heel when walking
Like discussed previously, heel training includes both your canine sitting besides you, as well as following closely (in line with your feet) when you walk. So, after the pooch has learned how to heel when sitting, it's time to move on to training them how to do so when the owner/handler/trainer is in motion.
For this, command the pup to first 'Sit', and then 'Heel'. With treats in your hand, slowly walk ahead while letting the canine follow your hand. Your hand should be parallely straight to your foot line, as taking it any further or backwards will ruin the entire session.
Follow the steps while adding distance with every repetition. Make sure not to move on ahead too quickly as it may confuse the canine and they might break out of the stance.
Additional Things you can do
With constant practice and proper training management, a dog can learn to heel in a matter of a few days or months. This generally depends upon the dog's enthusiasm to learn, as well as how much the pawrent is putting effort for it.
However, once done with the basics, you can slowly add distractions, offer lesser treats, or increase the distance, so as to check if the dog has catched up to the command. Pet parents can also add entertaining games to make this session even more interesting for the pup.
Conclusion
Just like other basic training tricks, heel training is quite easy for canines to perform. Moreover, if you have a properly heel trained dog, the chance of them getting into threatening situations is as low as nil and therefore this must be followed by every pet parent, no matter whatever their dog's age or breed might be.
Reference:
If you are a dog lover then, Subscribe to our weekly newsletters. No Spams!