Dog Obedience Training At Home
With several dog training methods being promoted by so-called animal experts, choosing the best methods for effective dog obedience training at home can be a daunting task.
Fortunately for you, that actual work of training your dog at home doesn't have to be that confusing. You just need to understand a few basic truths and work from that.
Primary Step
First of all, you have to understand that dogs have an instinctive characteristic of identifying their pack leader and then looking to him for direction. This is their nature, no matter what breed of dogs they are.
Show Your Leadership
Second, you have to realize that the most effective method for dog training at home is to make your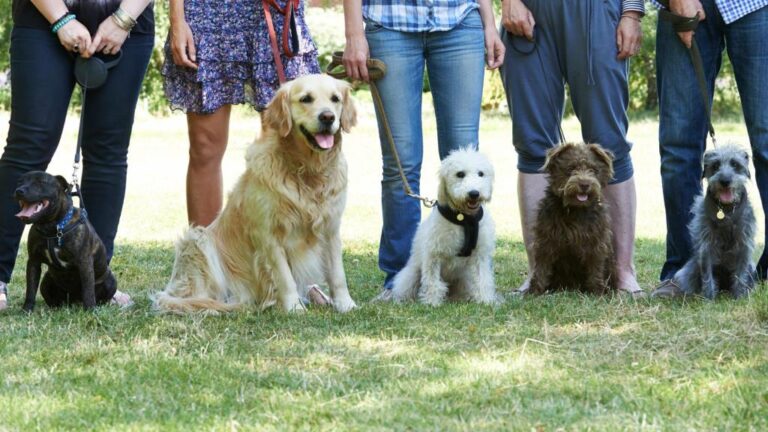 dog see you as the pack leader. Since it is natural for him to take instruction from his pack leader, it is only logical for you to take on this role, right? Here's how you can ensure that your dog acknowledges you as his leader.
You may also like to read: 
How to Teach Your Dog to Lay Down in 7 days
How to Train a Dog with a Shock Collar
How to show your leadership
There are four things you can easily do in order to establish yourself as pack leader.
Step 1: Stay Calm and in Control
First, you have to be calm and appear in control every time you interact with your dog. Never yell at
your dog or punish him physically whenever you conduct dog obedience training at home and he does not comply with a command. Instead, reprimand him in a calm and firm voice and then reward him with praises and treats whenever he does well in training.
Step 2: Control his Food Supply
Second, show your dog that you control the food supply, just as pack leaders normally do. This can be done by feeding the dog only AFTER you have eaten. Let your dog watch as you place food on both
your plate and his food dish. Then let him wait for you to finish your meal before giving him his food. Make this an integral part of dog training at home and your dog will soon understand that you always come first.
Step 3: Control his leisure activities
Third, make your dog understand that you have complete control over when fun and games can start or stop. Say, for example, you are training your dog to fetch. He may try to turn the situation into a
game of chase by refusing to hand over the toy that you threw. Instead of chasing him around trying to retrieve the toy, firmly give the command for him to give the toy back and just ignore him if he still refuses. You can resume dog training at home once you have his full attention.
Step 4: Guard his Territory
Finally, you should show your dog that you have complete control over the territory. Dogs can be very territorial, but they always respect their leader's space. You have to set boundaries as to where your
dog can go. For example, you can use a doorway as a boundary that he must never cross unless you let him. Always go through the door first and then give the command to stay if you do not want your dog to follow you through the door.
Once you have firmly established your role as pack leader, dog training at home should be a breeze.
You May also like to read :Why Do Dogs Lick Paws
If you are a dog lover then, Subscribe to our weekly newsletters. No Spams!